Telegram Tricks: Telegram is arguably the most secure and probably the best instant messaging app for Android/iOSthat is available across multiple platforms and devices. It is. in fact, better than WhatsApp messenger to a great extent in terms of features and usability. There are quite a lot of innovative and exciting features packaged inside of the Telegram Messenger app. Although the messenger app is being used by millions of people from all around the world, however, not many users are fully aware of its features and functionalities.
The messaging platform is way superior in terms of interface and feature-wise in comparison to its counterparts. Telegram mainly focuses on a simplistic approach towards messaging with its minimalistic user interface. Well, the purpose of the article is not to brag about how the Telegram's features or show how good it is when compared to other messenger apps. In this article, we're going to share a bunch of cool telegram tricks that will definitely help you in using the platform more effectively and make the most out of it.
Best Telegram Tricks
The fact that you're reading this article should be more than to assume that you're an avid user of the Telegram messenger app. If so, then you're in the right place. In the following list, you will get to know some of the best Telegram Channel tricks that will help you in making effective use of the messenger platform.
#1. Quickly Add Nearby People
A couple of years ago, Telegram had introduced a feature that lets you add other nearby Telegram users without having to type their number manually. This feature lets you discover other Telegram users based on your location and add them right away. This is quite a useful feature, to say the least, especially when you're going to parties or conferences where you might end a bunch of other Telegram users without sharing your mobile number.
To access the feature, simply Go to the menu(in the top right corner) click on the Contacts Options in the App-> Select Add People Nearby and Allow location permissions for the app when prompted.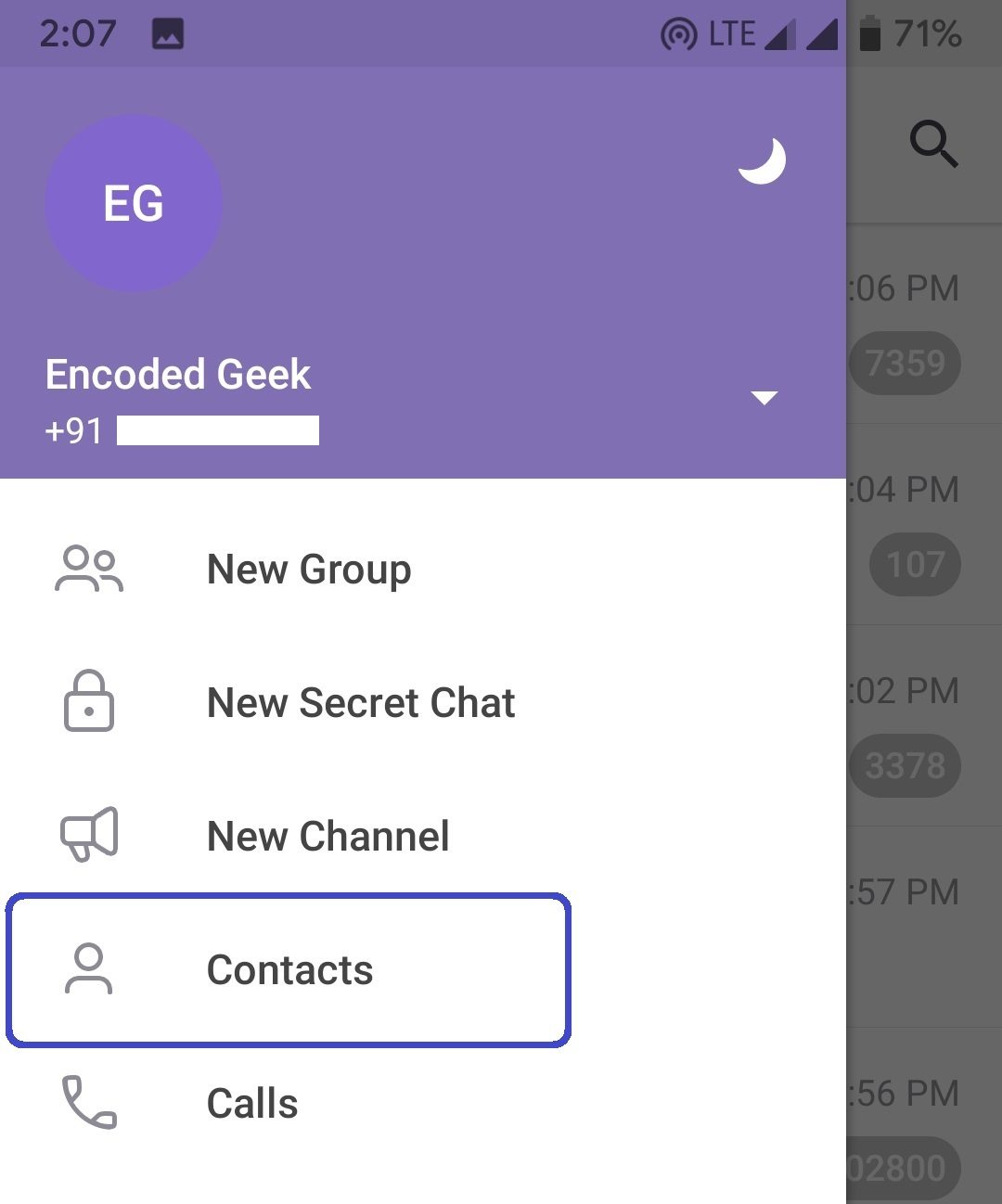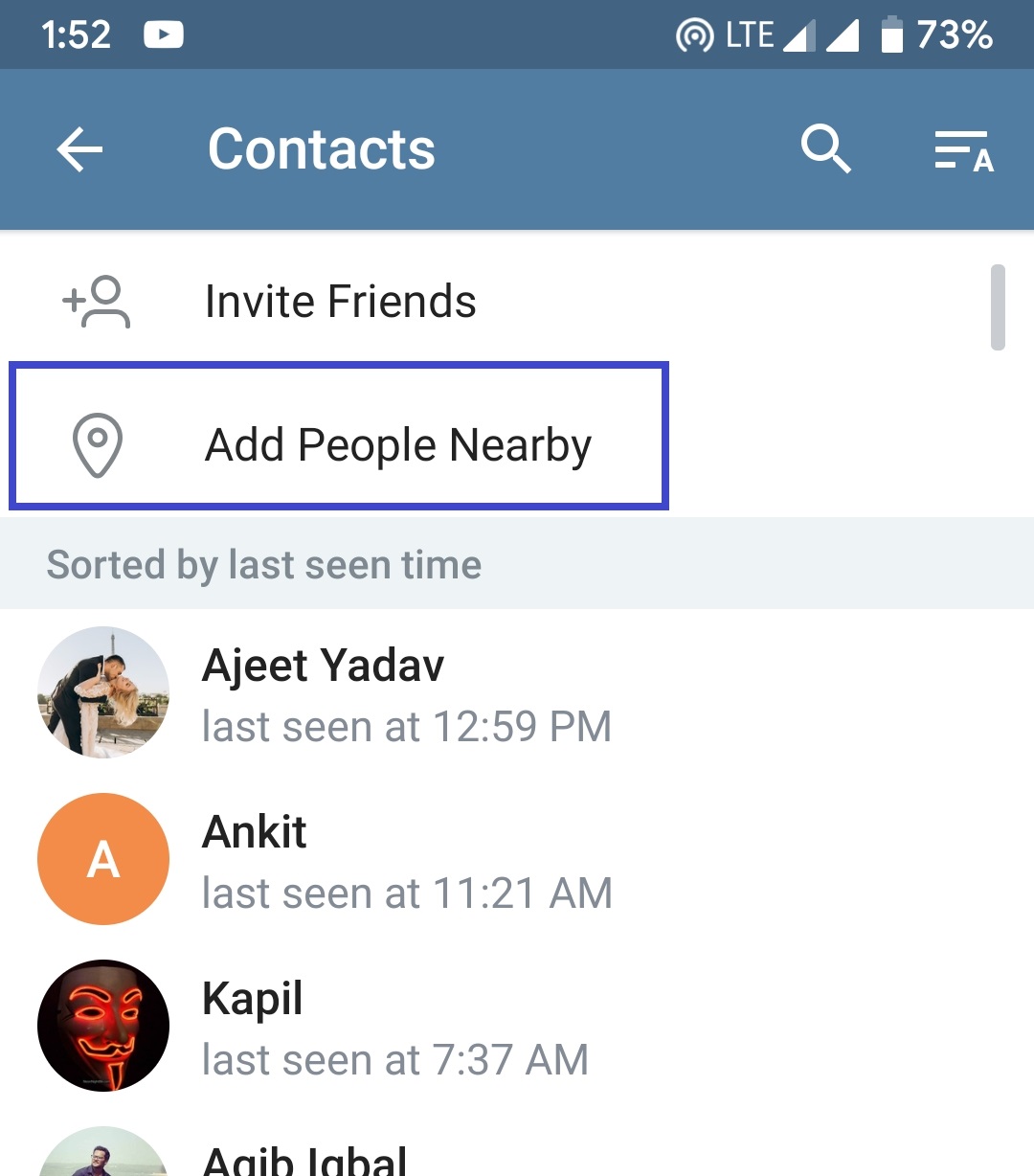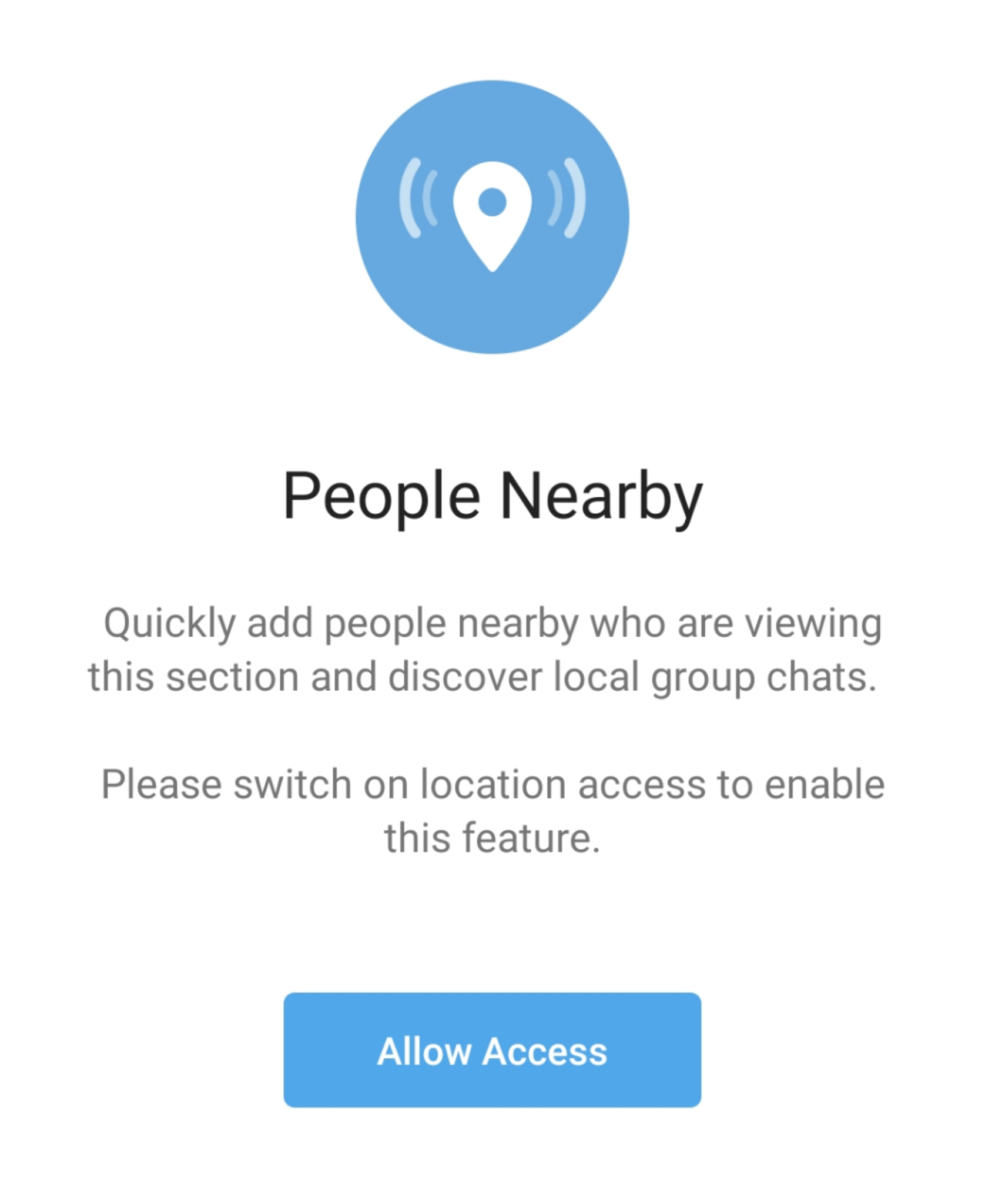 Now ask your friend nearby to open the same page to exchange phone numbers.
#2. Edit Sent Messages Without Deleting It
There might have been times where you mistakenly sent a message to the other person that had a massive typo or something. In such cases, most of the other messenger apps provide you with the option to delete the message and send a fresh message which might be a bit hectic. But using this Telegram Channel Trick in the Telegram messenger app, you can actually edit the messages that you have already sent.
To use this feature, you simply have to click and hold on the sent message and select Pen Icon to edit the message. After editing the message, just Tap on save and you're all set.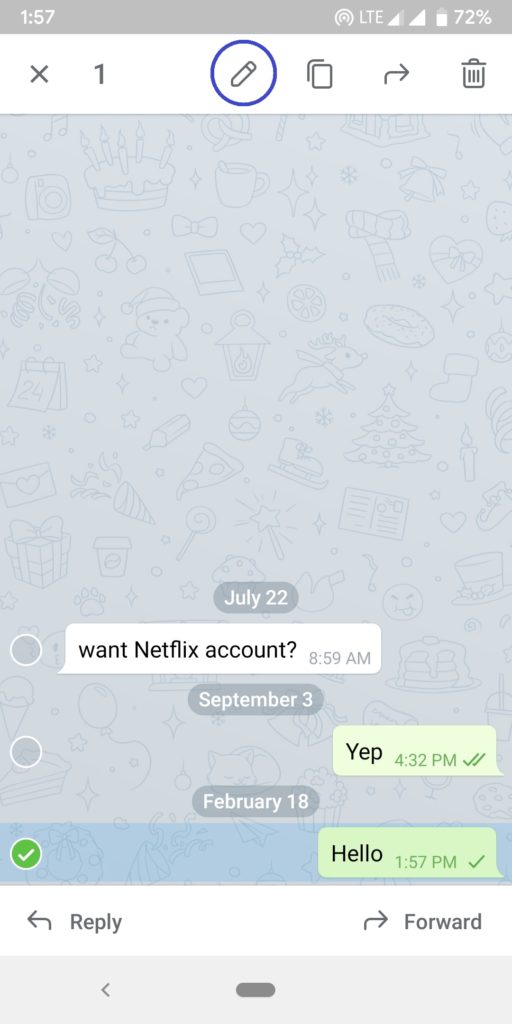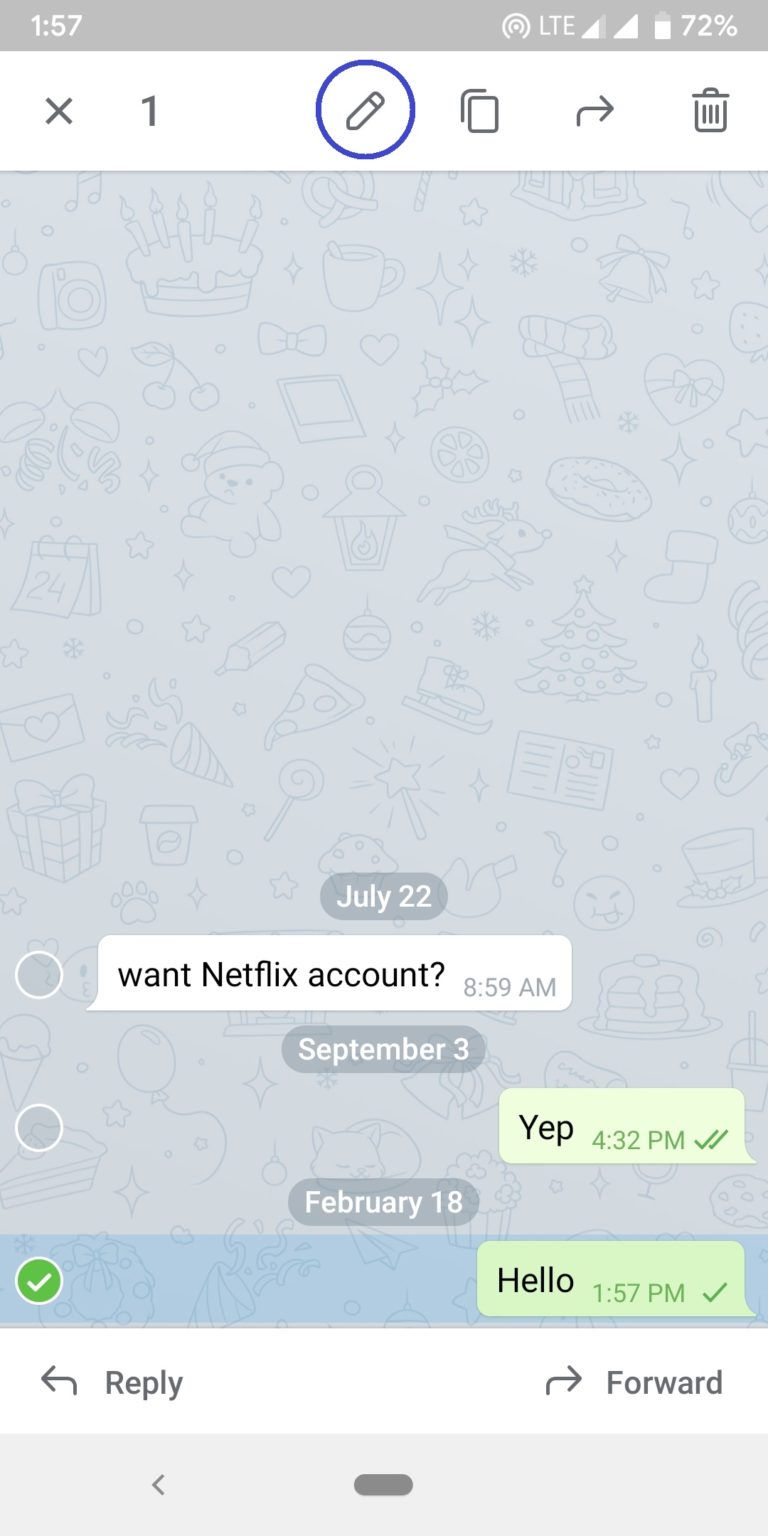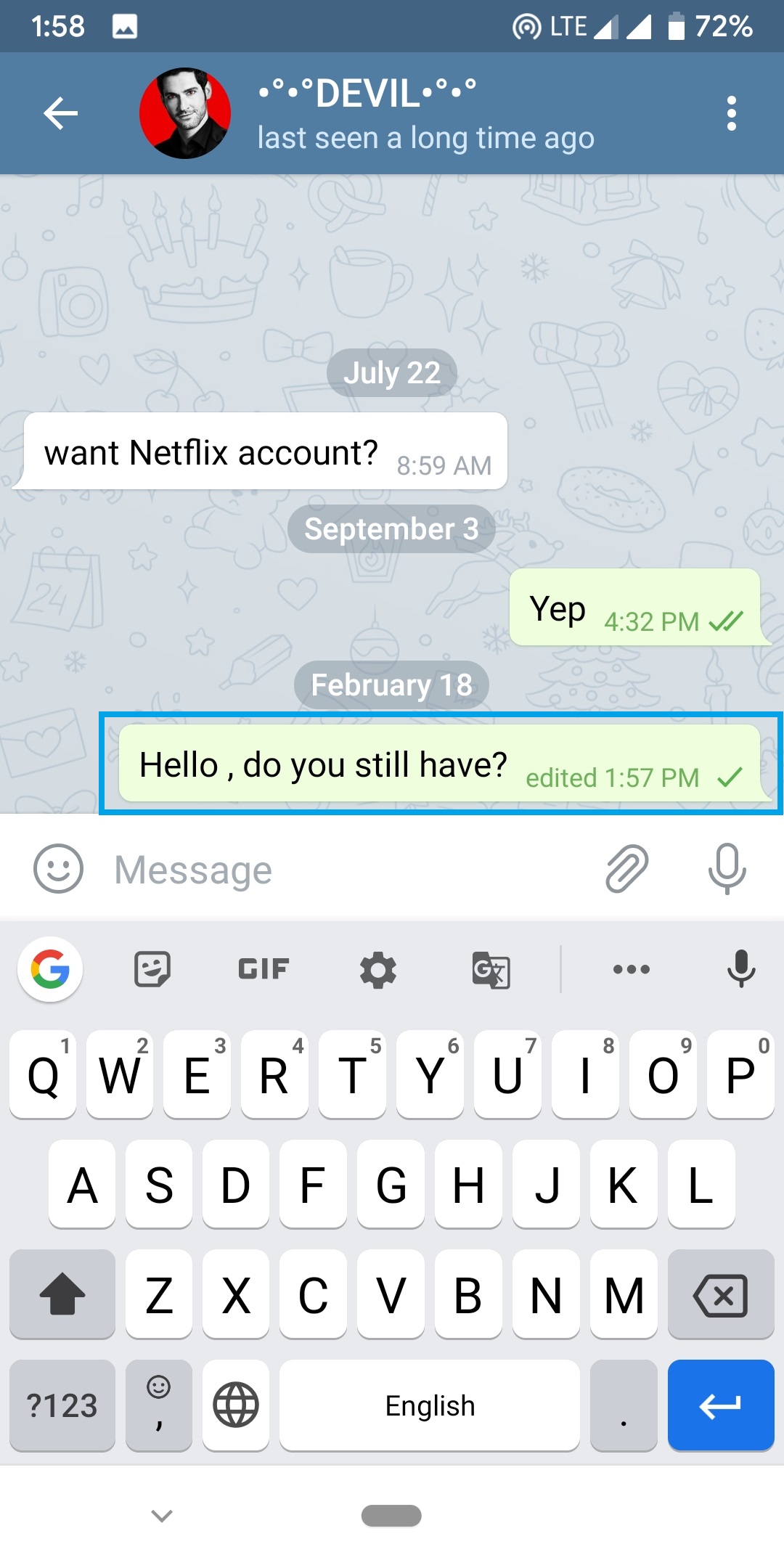 #3. Lock Your Chats 
Telegram is, in fact, more popular than any other messaging platform mainly because of its sheer focus and importance of security and privacy aspect. If there's a chat that you wish to hide from other users, then you have the option to lock the chat with a passcode. Once the chat is locked, you will have to enter the passcode to be able to access it again, this prevents unauthorized access to the chats.
To utilize this feature, simply go to Setting>>Privacy and Security>>Passcode Lock>>Enable>>Enter and confirm the code that you can remember.
Now before closing the app, simply tap in lock icon(given on top) to lock. To open again you will have to enter the passcode.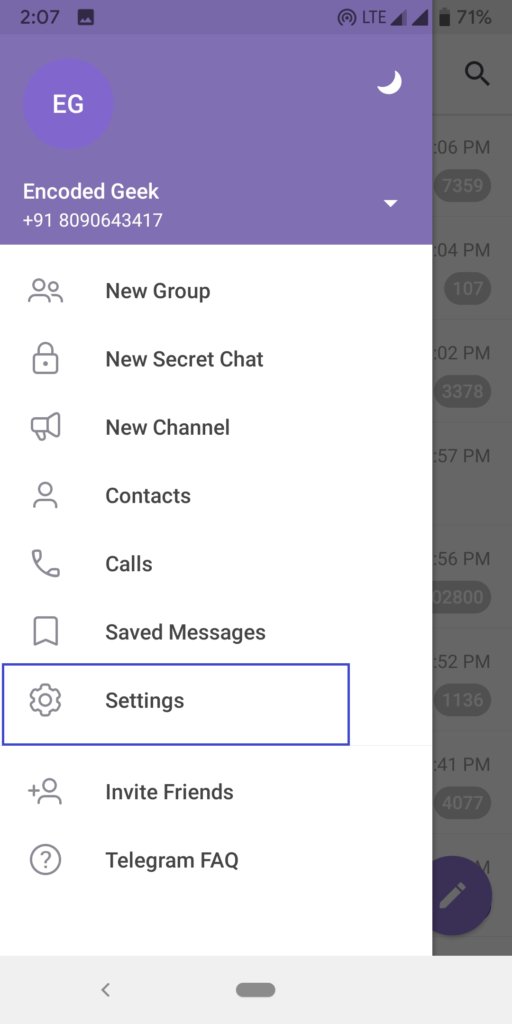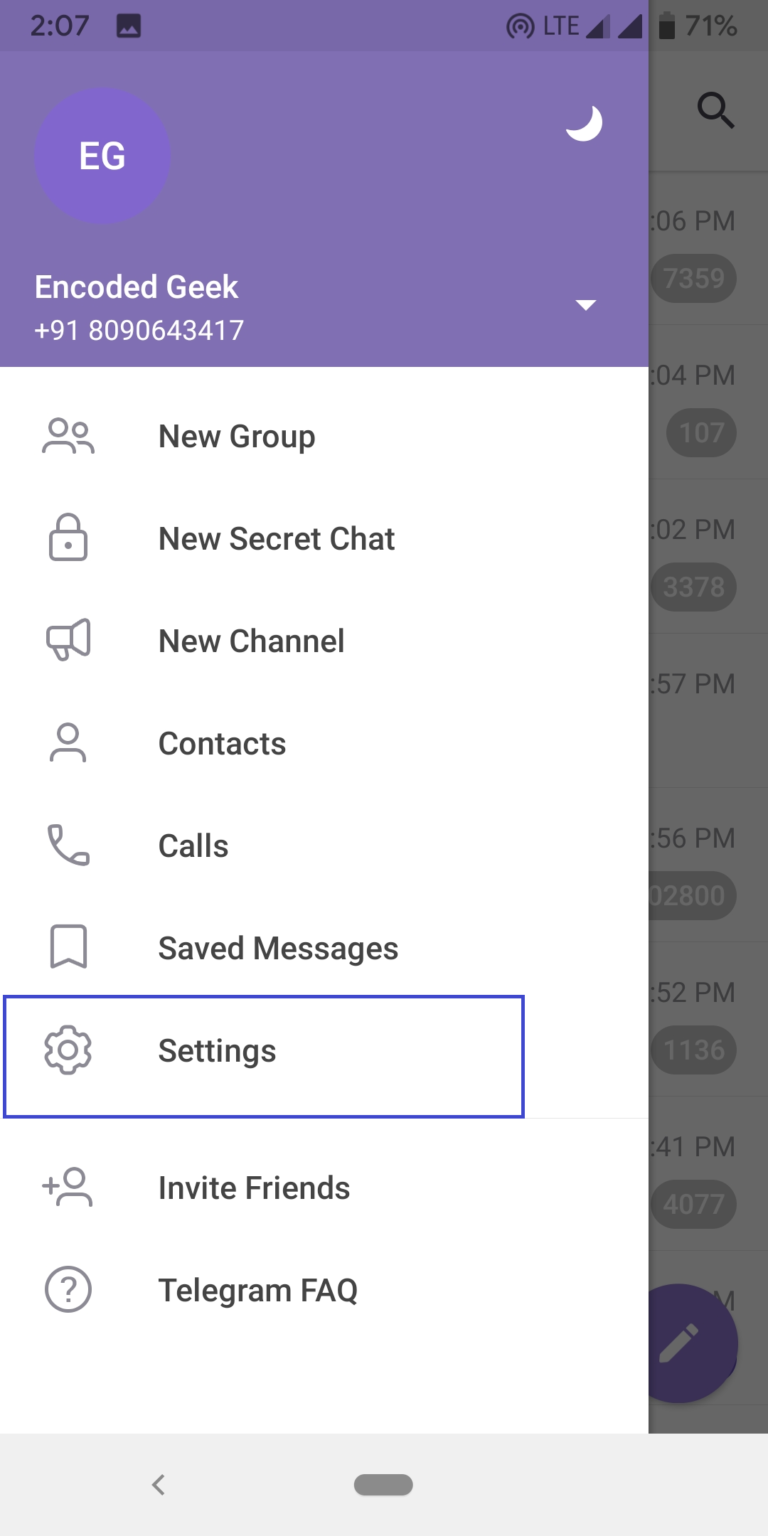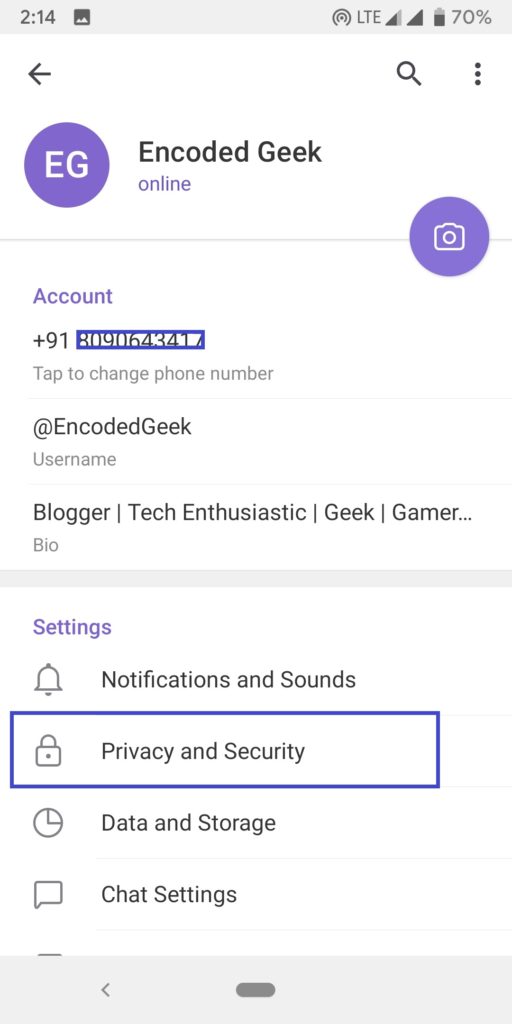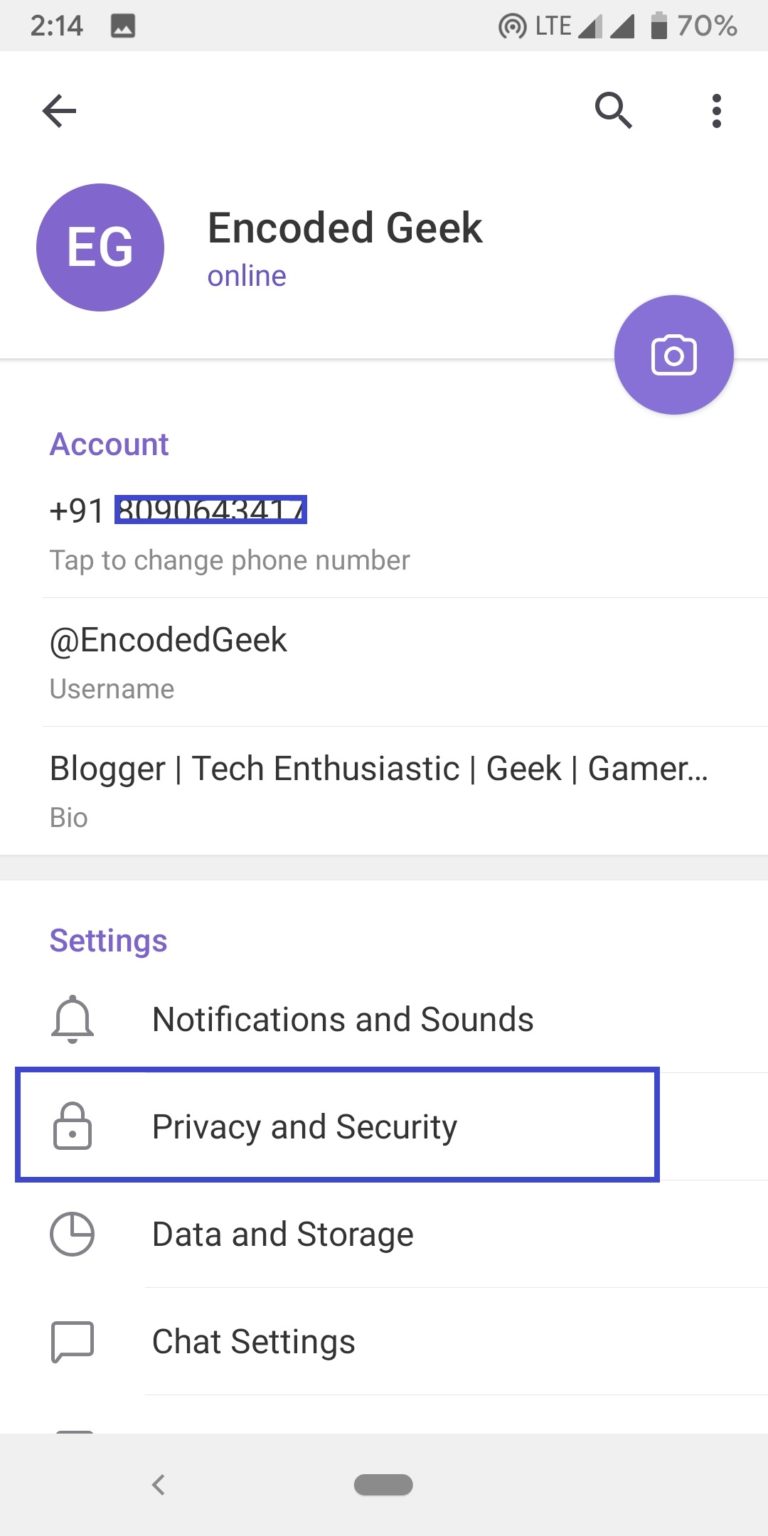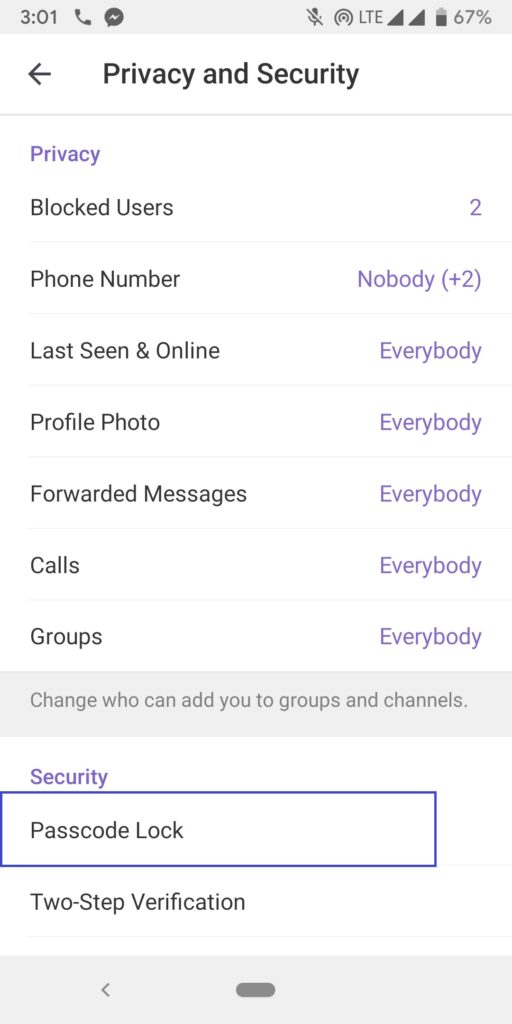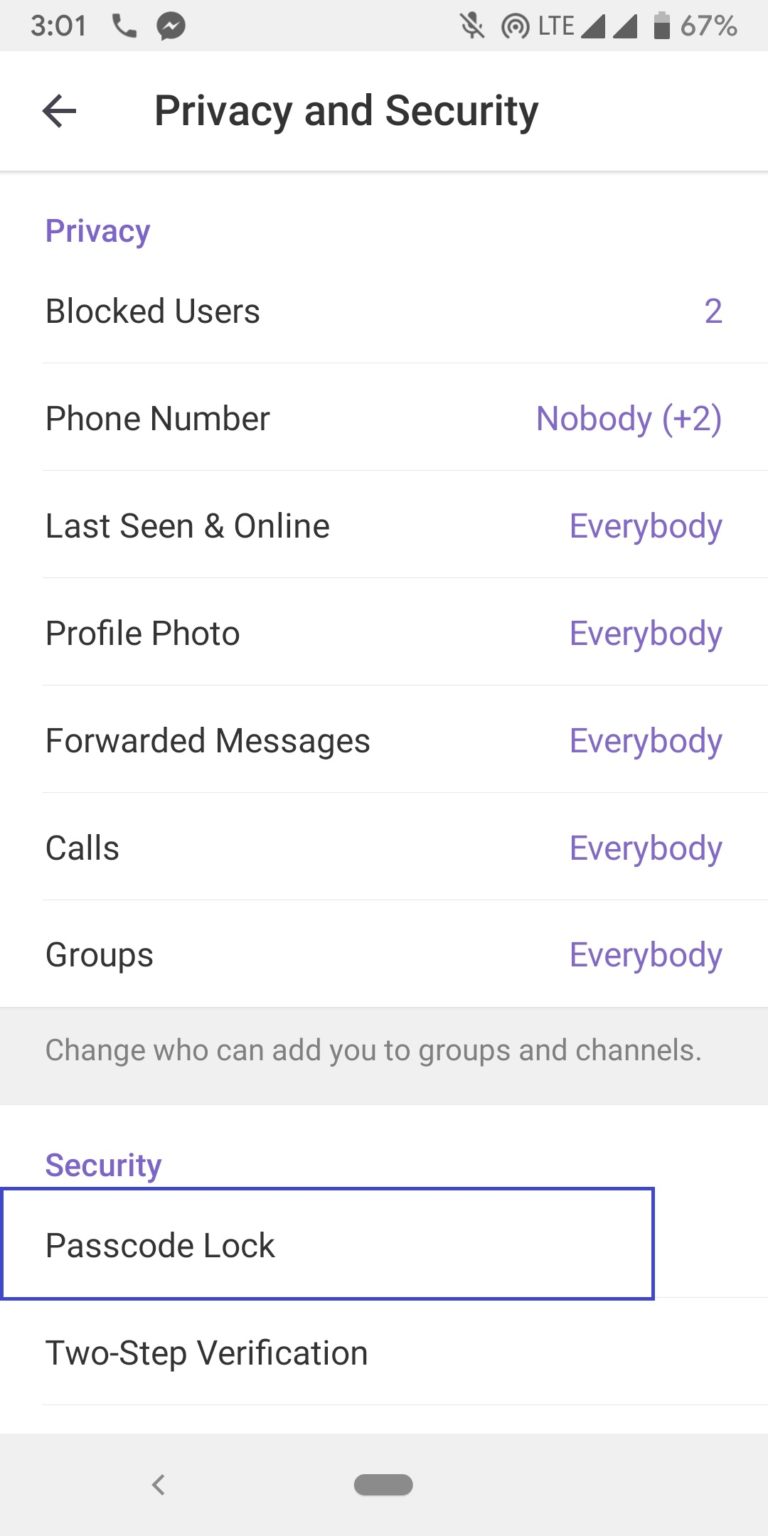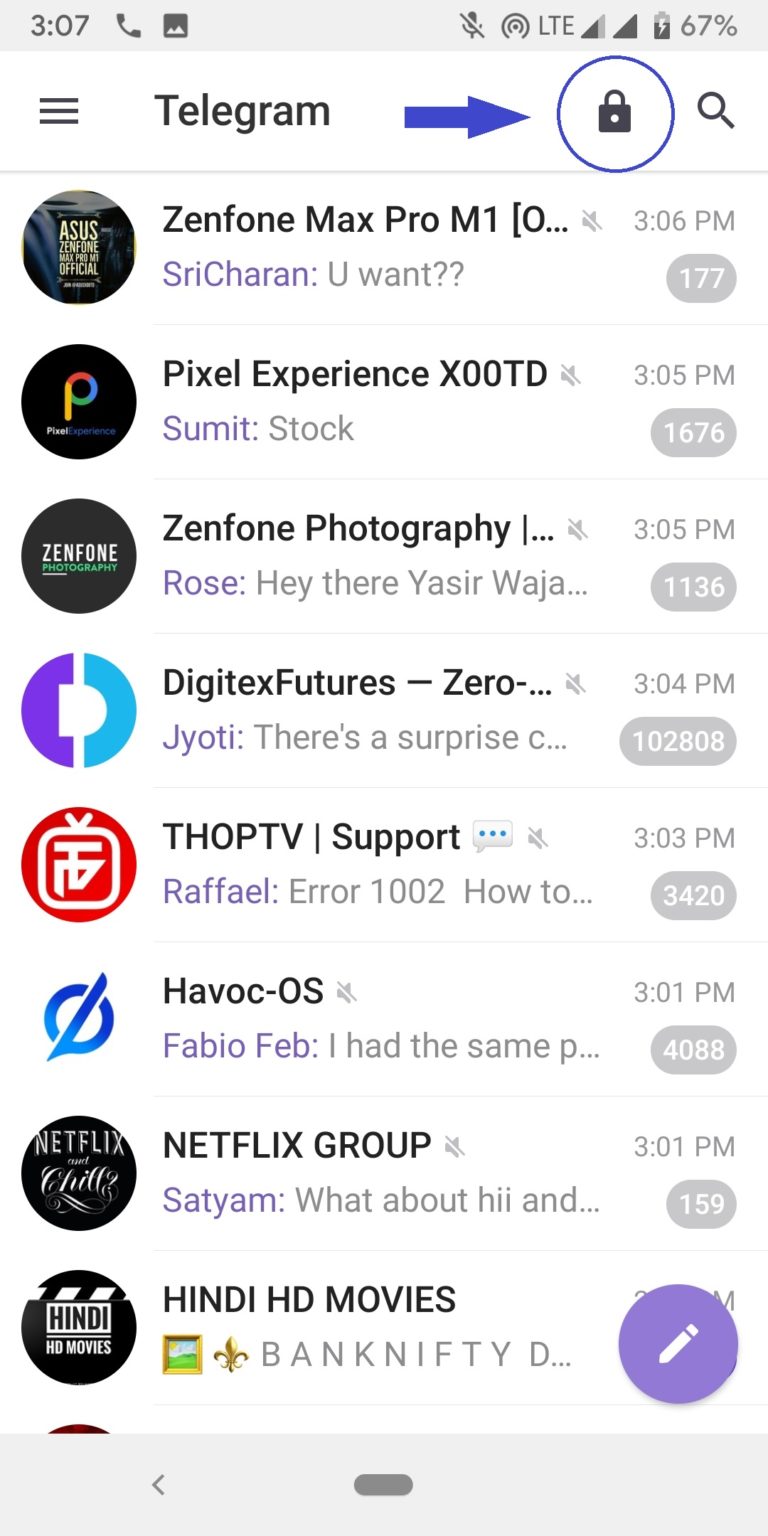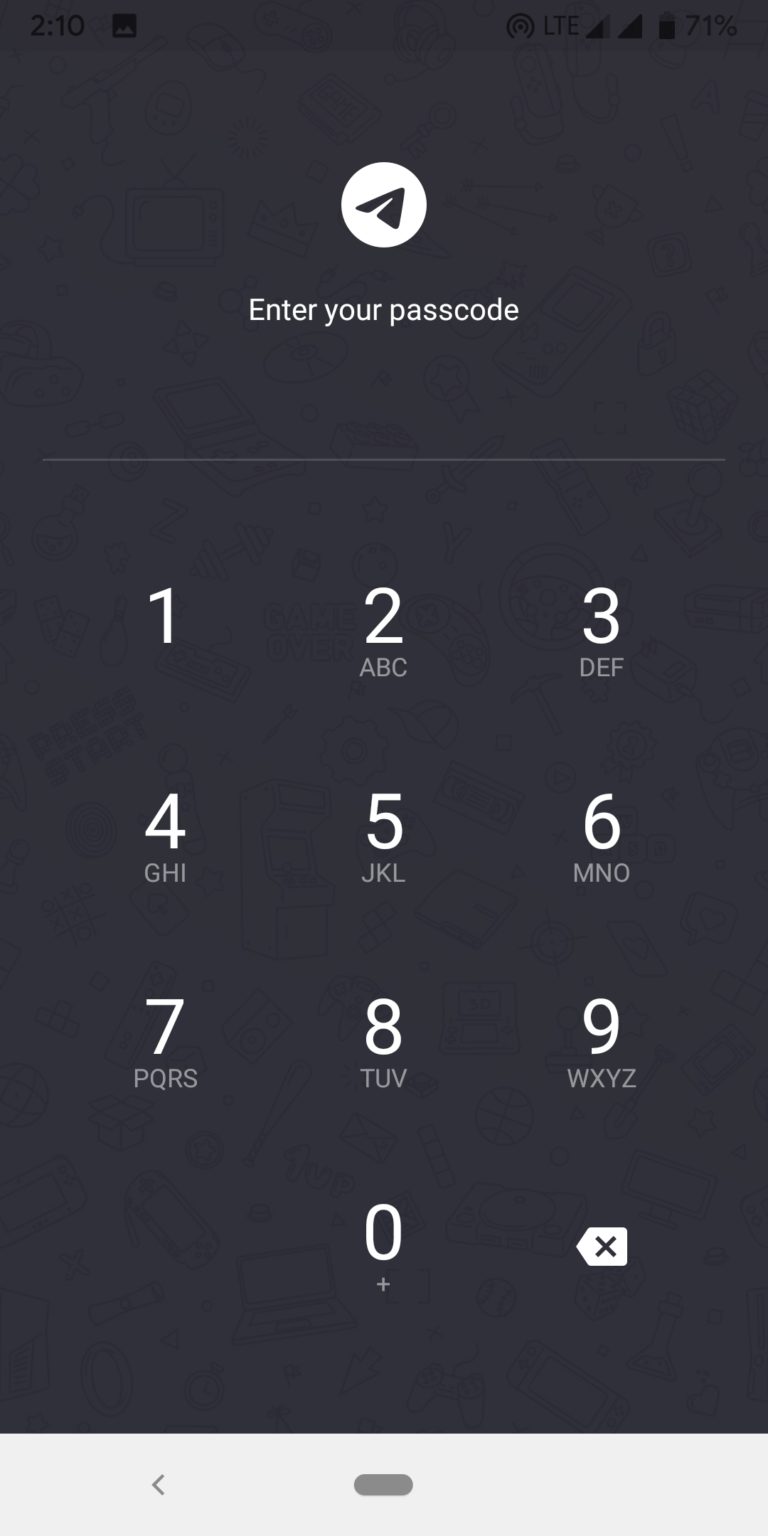 #4. Upload More Than One Profile Photo
Telegram recently introduced a feature where it allows the users to upload multiple profile photos. Yes, that's correct, now you upload a couple of photos at once as your profile picture. This is probably the best feature introduced by Telegram at the moment. It sounds crazy, however, you're allowed to upload only two pictures at once as your profile picture.
To upload multiple profile photos, simply navigate to the Settings menu in the app and open up the Camera Icon to take a profile picture or upload a photo from your gallery. In this process, you get the option to upload another picture of yours without removing the already existing photo on your profile.
#5. Use Multiple Telegram Accounts On Any Device
Most of the instant messaging apps nowadays restrict the user from using multiple accounts on a single device. In some cases, your primary account could even get banned for using multiple accounts. However, that's not the case when it comes to Telegram messenger. In fact, Telegram has an option wherein you could other Telegram accounts and jump between accounts with just one tap.
In order to add other Telegram accounts, simply open up the Menu option on the right side and Tap on the "Add Account" option. Now you just have to enter the mobile number of the other account and verify it to finish the process.
#6. Send Silent Messages
Telegram messenger allows you to send silent or mute messages to the other person with just one tap. The feature is helpful when you know the other person is sleeping or studying and you do not want to disturb them. So, when you send a silent message, there would be no notification of the message nor will there be any sound on the other person's device.
To send silent messages, you first need to type the message in the chat and hold on to the send option for a couple of seconds for the option to appear. Just select without sound option when prompted to send the silent message.
#7. Use Bots To Carry Out Actions
The best part about Telegram is the option to use automated bots to carry out certain actions on behalf of you. Well, you don't need to be a programmer or go on creating a bot, you can make use of the bots coded by other developers for free of cost. With the help of automated bots, you will be able to play fun games or fetch your desired information or broadcast messages automatically.
To add a bot to your account, you just have to type in the name of the bot with "@" as the prefix. Simply click on the bot and open up its chat to start by sending a "start" message in the chat.
#8. Prevent Others From Adding You To Groups
It's good to have a network and a lot of friends to interface and pass your time. However, it's not fun anymore when you're added to unknown channels or groups that you do not like to join. Obviously, there's no point in adding a person to a channel or group without knowing if they're interested or not. This has become quite an issue on a lot of messaging platforms nowadays.
Telegram has added a feature that prevents other users from adding you to unknown groups or channels. To enable this feature, simply head over to Setting>>Privacy and Security>>Groups>>choose who can add you to groups and save the settings for the changes to apply.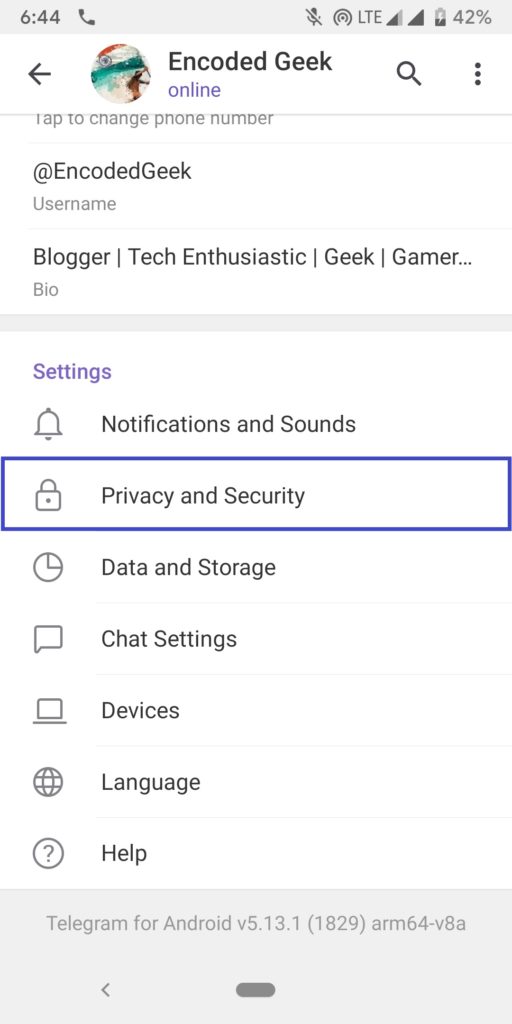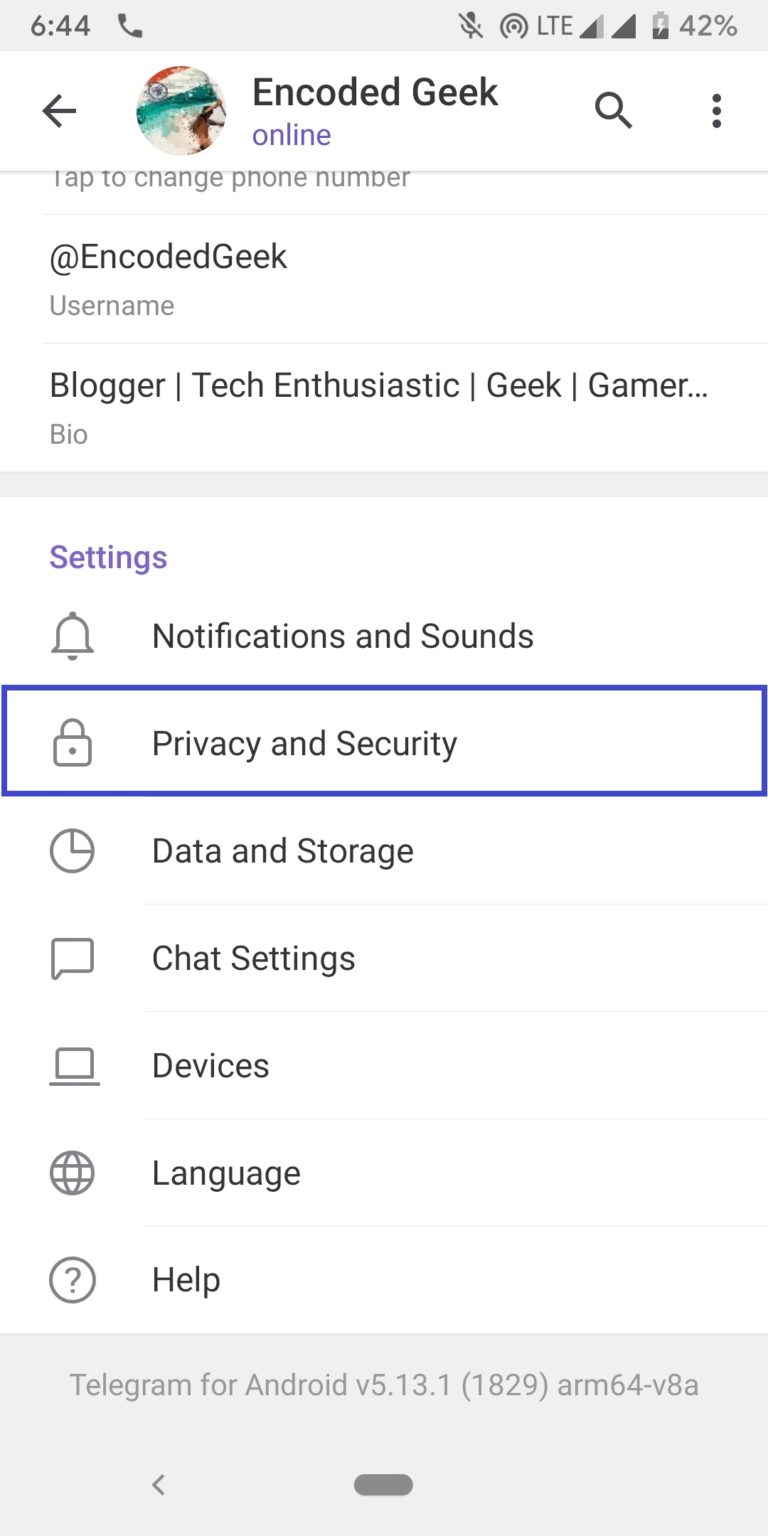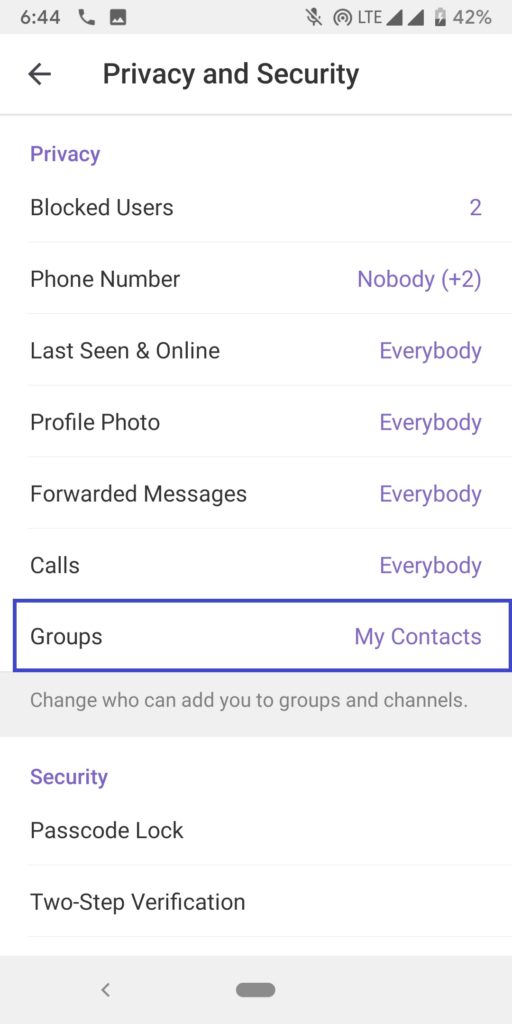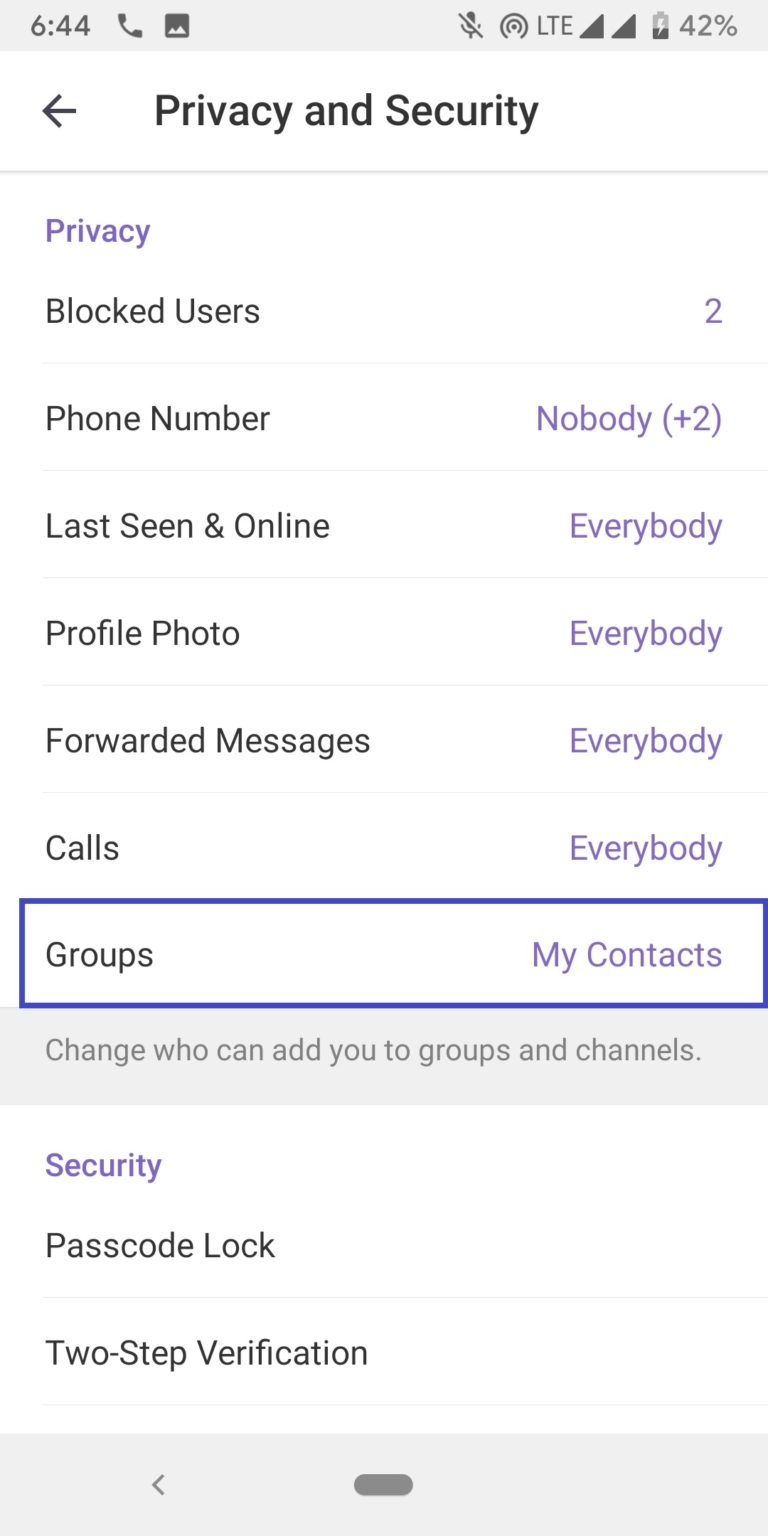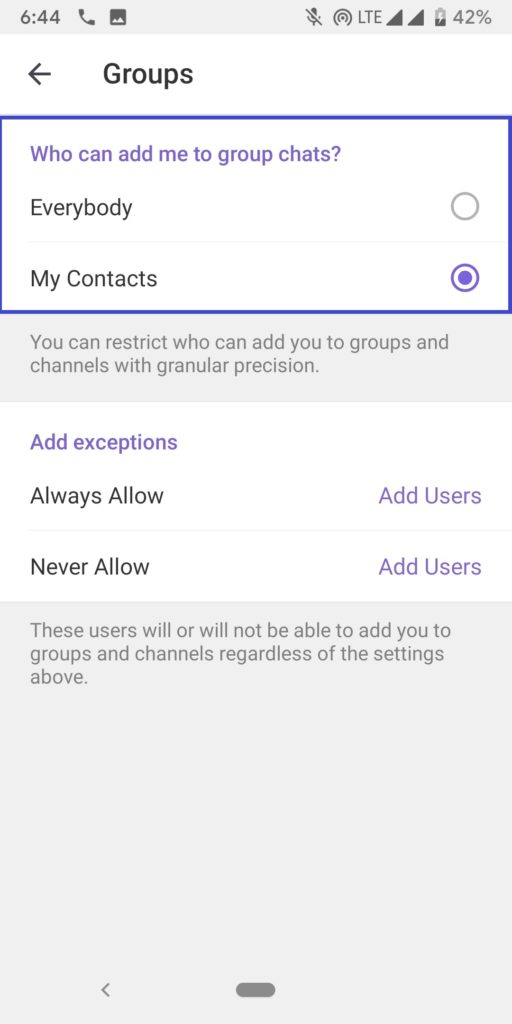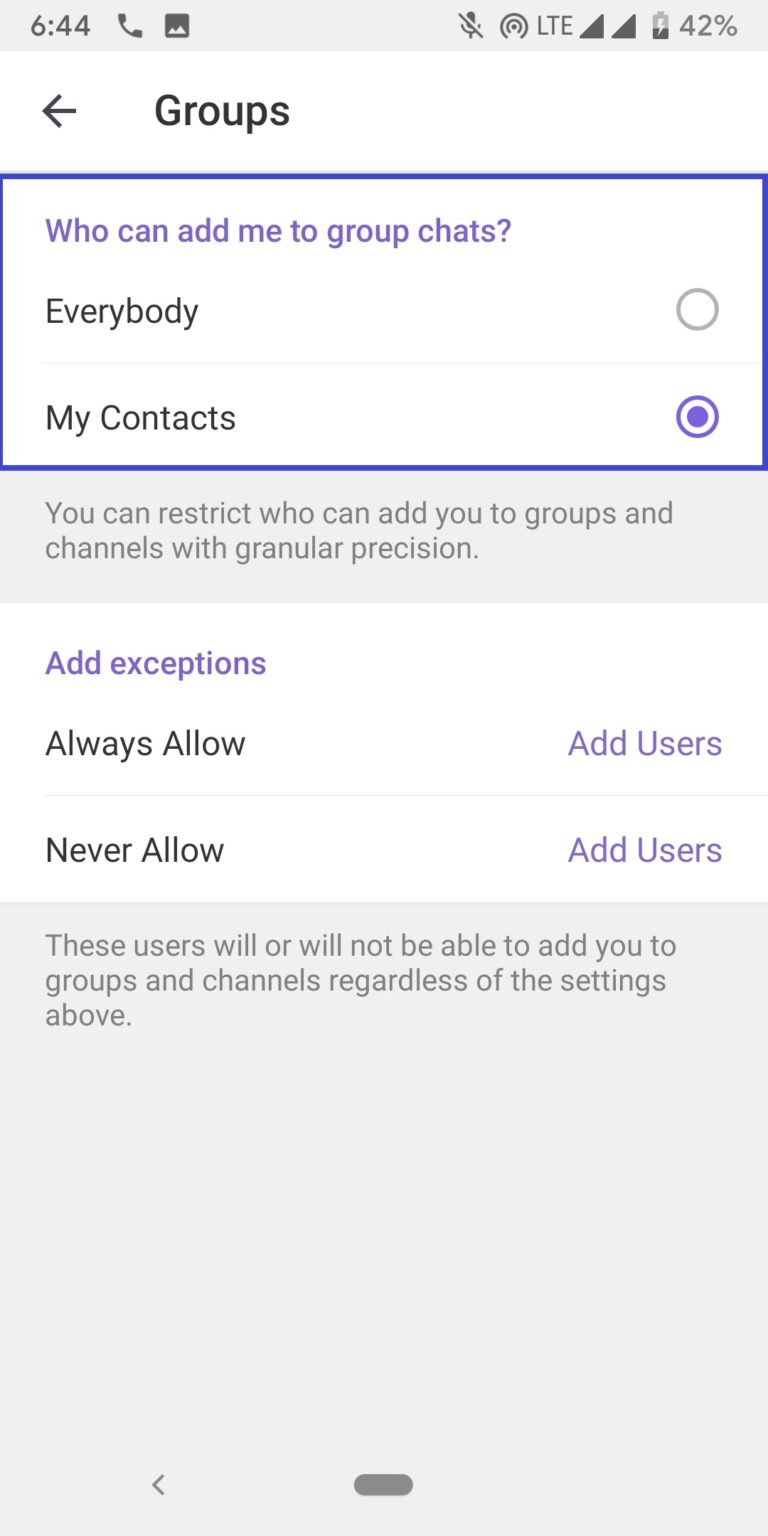 #9. Schedule Your Messages
Scheduling is a great feature for people who would like their messages to be sent at a particular time. It works the same as email scheduling, however, in Telegram, you get to schedule your messages rather than emails. The message that you typed will reach the other person at your preferred time. All you have to do is just enter whatever message you want and choose the time when you want the message to be delivered.
To schedule a message, after you finish typing the message, simply hold on to the Send option for a couple of seconds for the schedule option to appear. On the next step, you just have to pick up a date and time for the message to be delivered.
#10. Slow Mode For Groups
Slow Mode is probably the best feature introduced by Telegram to discourage spam and stop people from sending unnecessary messages continuously. In Slow Mode, the group owner has to select the time interval, the members of the group have to wait for the defined time after one message. Until the selected time interval is completed, the member will not be able to send the second message which is great to make conversation orderly.
To enable Slow Mode for your group, simply Tap on the Group Name -> Tap on Edit option-> Navigate to Permissions-> Find Slow Mode option and toggle it. You may select Time Interval from 15 seconds to 45 seconds.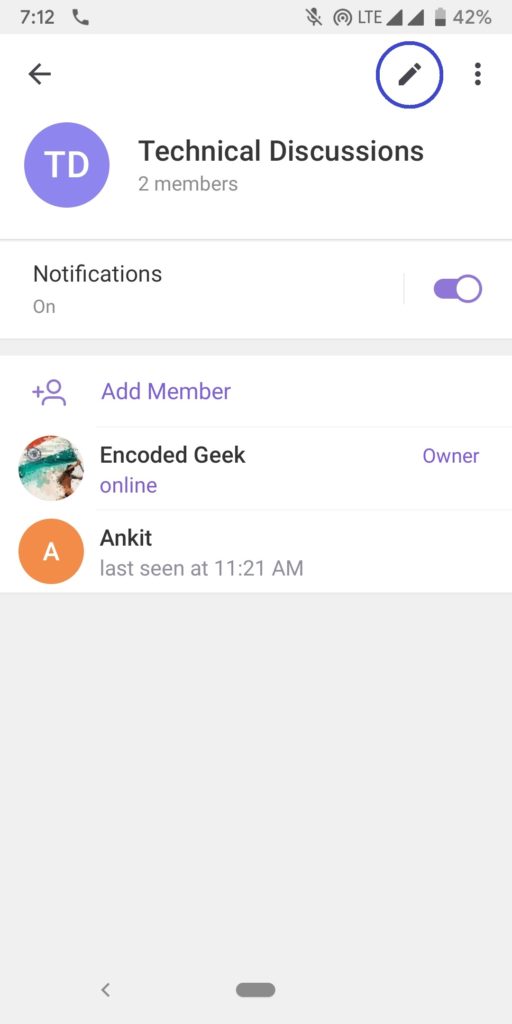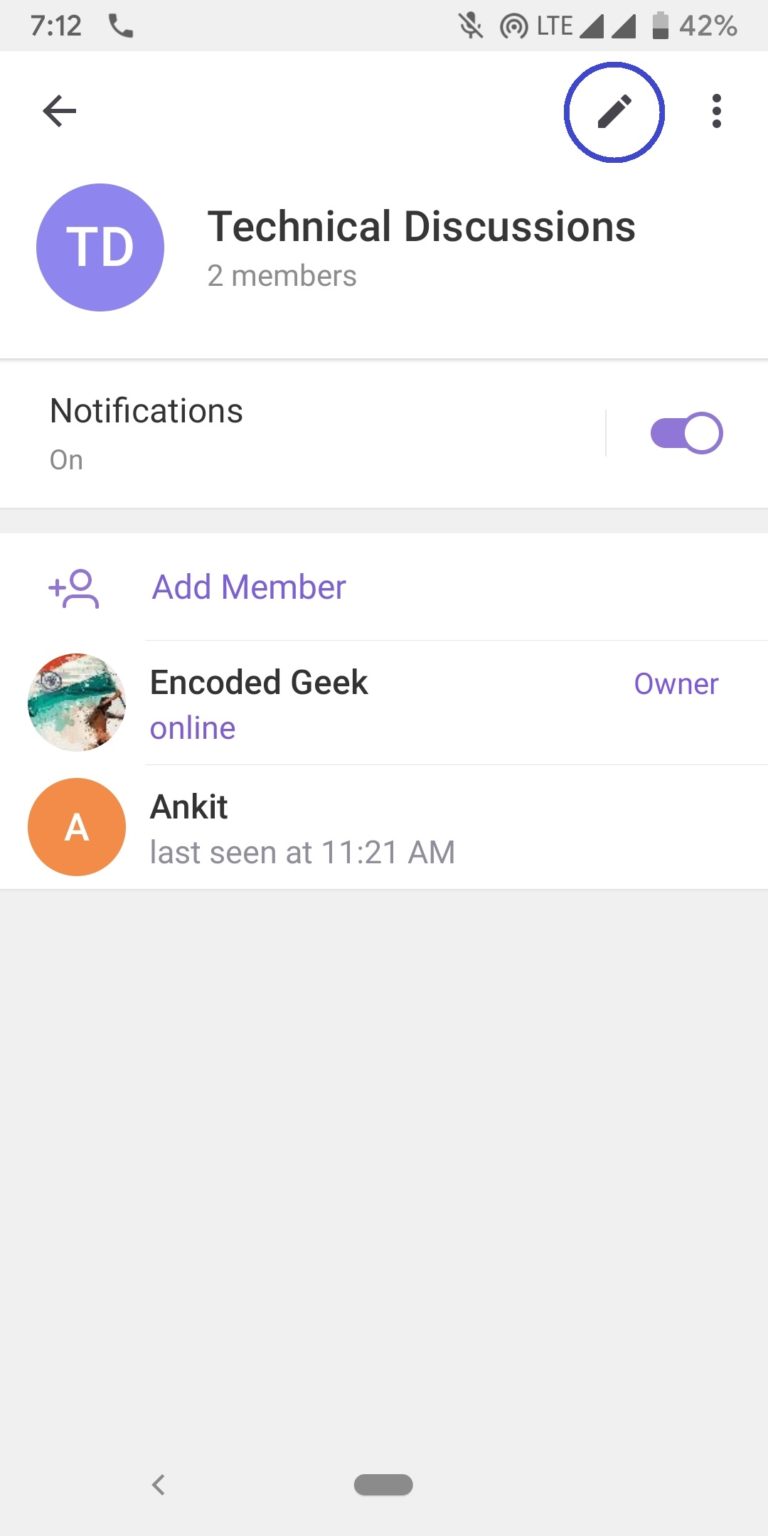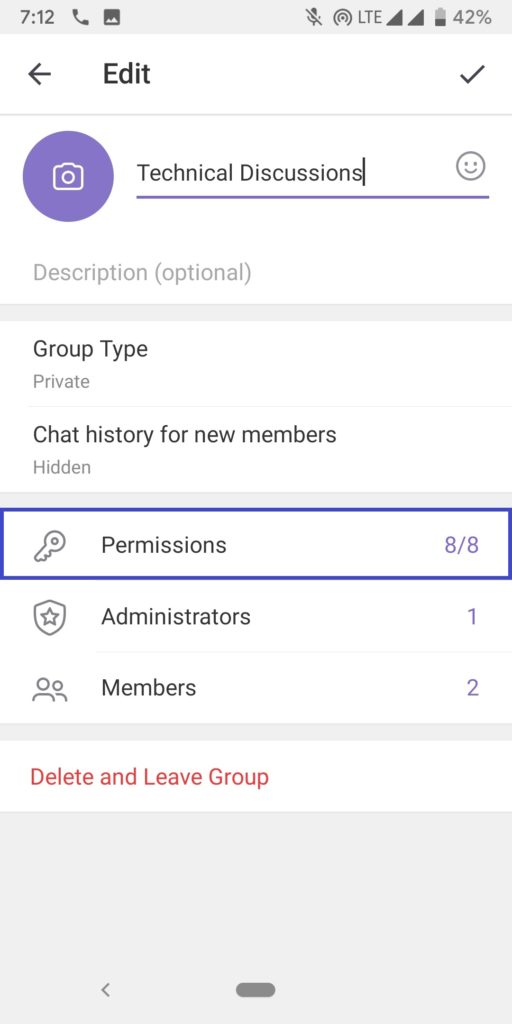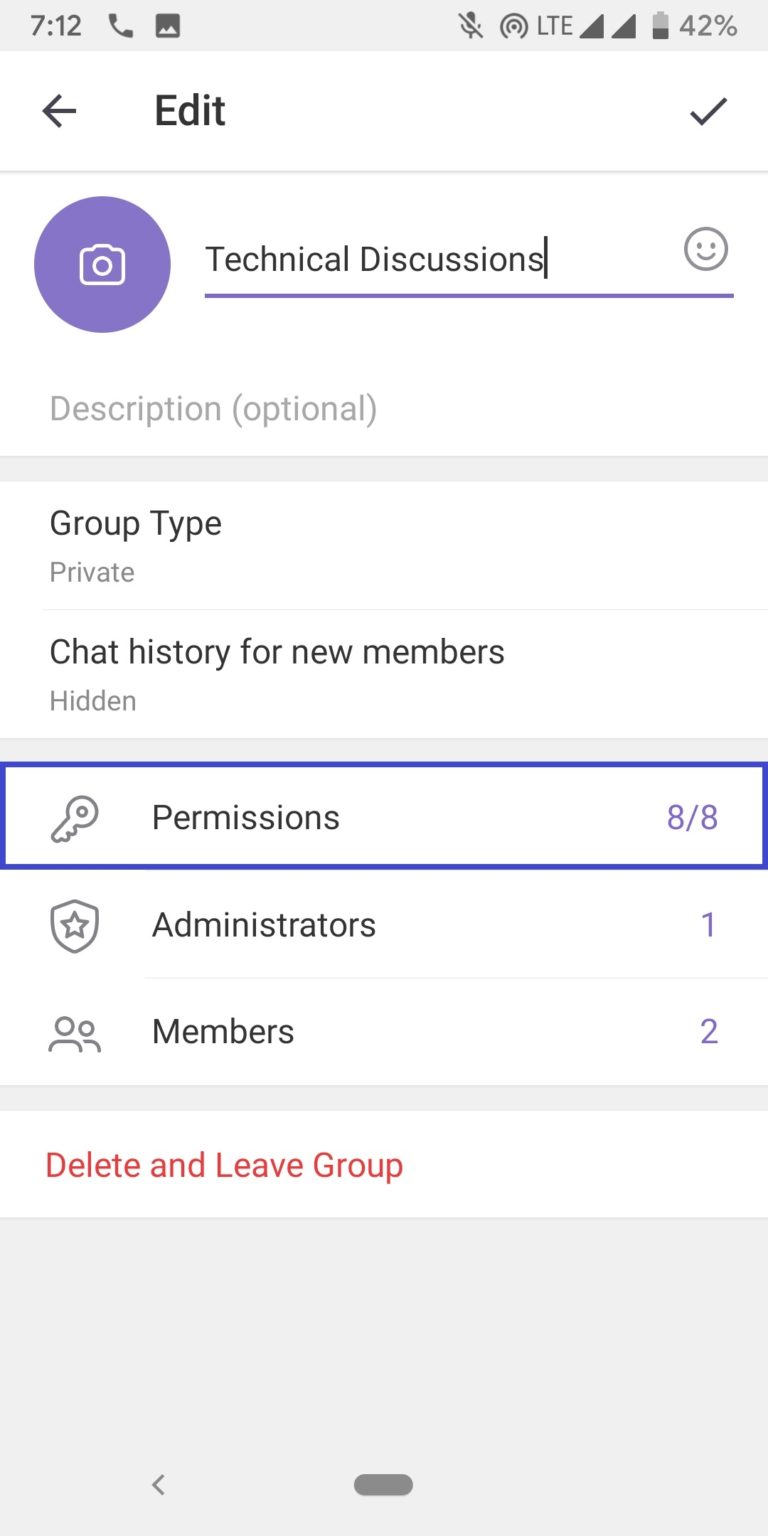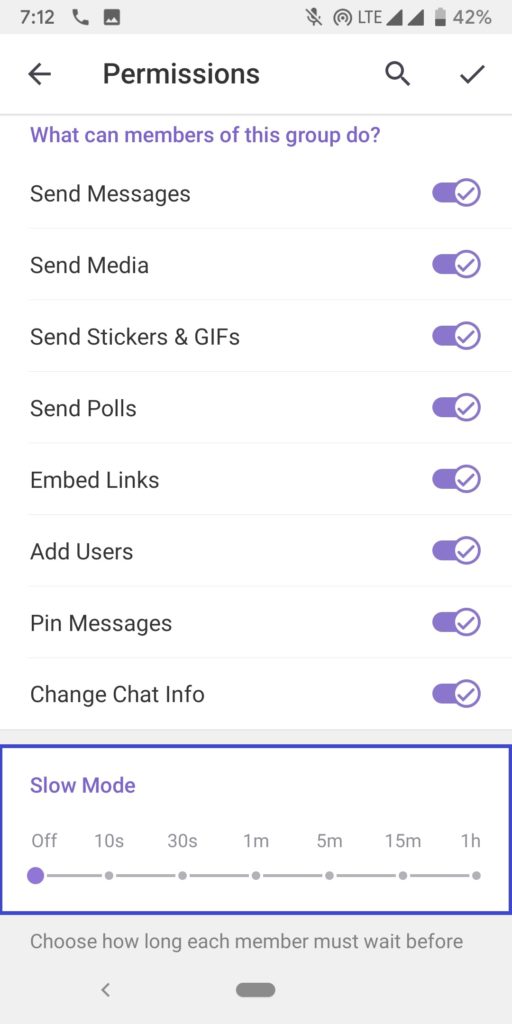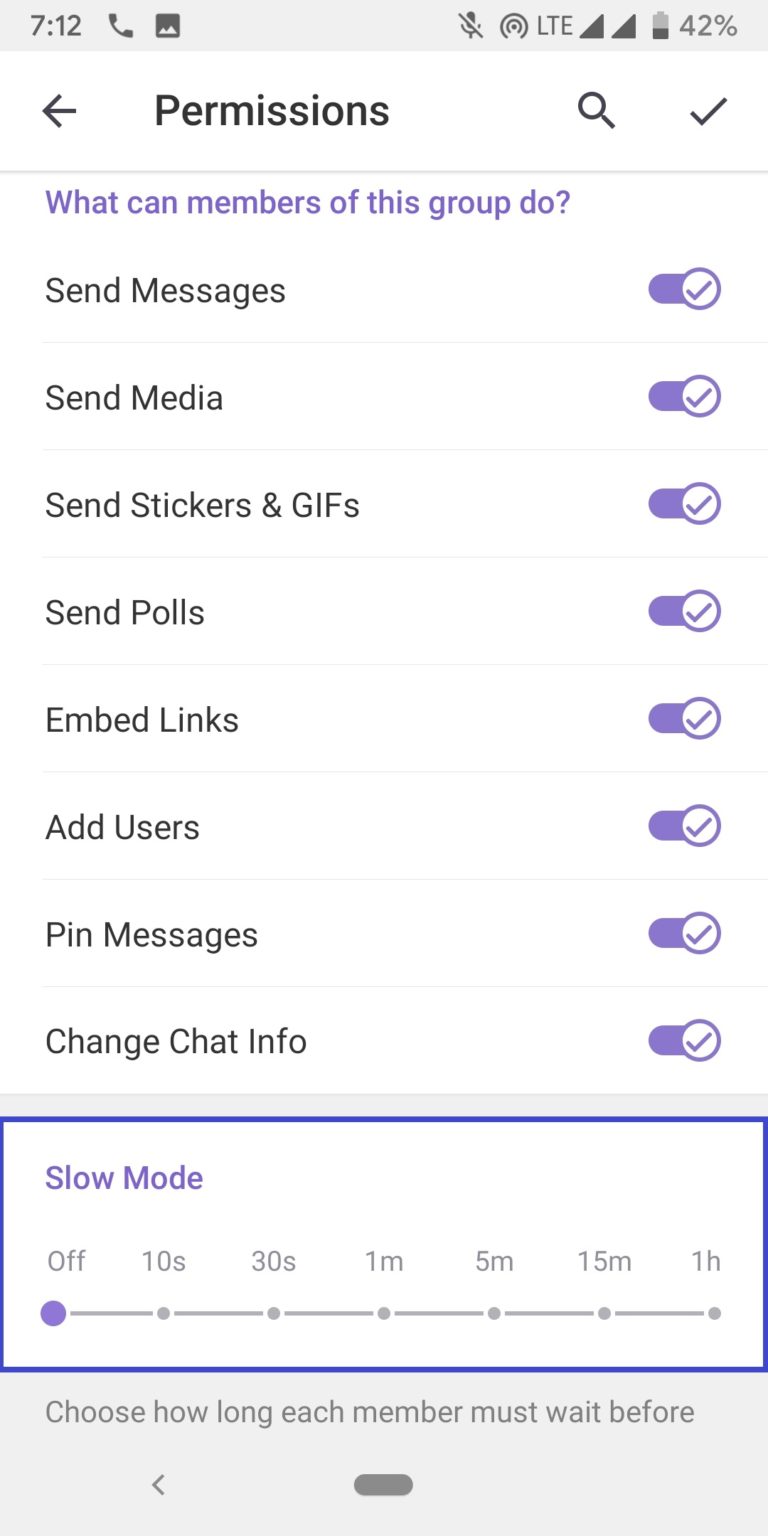 #11. Ability To Copy A Part Of Message
In other messaging apps like WhatsApp, if you receive a message from someone, there's no option to copy a part of the message. In fact, you have to select and copy the entire message and edit it out later which might be a hectic and time-consuming process for people out there. In the recent versions, Telegram had introduced a feature wherein users can select a part of the message.
In order to copy a part of any message, just tap and hold on the message then again you need to tap and hold the message to copy your desired part of the message. That's all!
#12. Change Your Telegram Number
Not a lot of messaging out there lets you change your mobile number without losing your contacts and data. As you know Telegram is way ahead of its competitors when it comes to features and user experience. In the recent version of Telegram, you have the option to change your mobile number that is attached to your account. The best part about this feature is that you don't lose your data or chats or anything by changing the mobile number.
To change your mobile number, simply go to the in-app settings -> click on your mobile number and enter the new mobile number when prompted. Now you just have to verify the new number to add the number to your account. All your existing chats and data will be moved to the new number.
#13. Custom Themes For Telegram App
Telegram lets you apply your favorite themes to the app if you want to change the style and looks of the app. In short, this feature allows you to customize your Telegram app the way you want without messing around a lot of settings and stuff. In order to customize your app, you simply have to download the theme and install it. In fact, you could also create your own theme if you want.
To create your own theme, just head over to the Settings-> Chat Settings-> Themes-> Now select Create New Theme option. Start off by giving a name to your theme and select whatever colors and design you want on the next screen to finish the theme creation process.
#14. Auto Night Mode
This is a great addition in terms of features for people who would like to use a dark color in the night time. In Telegram, you have a feature called Enable Auto Night Mode for those who don't want to go blind by the app at night. All you have to do is basically select a time when you want the dark mode to be enabled. The app will automatically switch to the dark mode at your preferred time.
To enable the Auto Night Mode feature, simply go to the in-app settings -> Navigate to chat settings-> Themes and select Auto Night Mode option on the next screen. Now you just have to pick up a time when you want the dark mode to be enabled daily.
As seen in other messaging apps, Telegram lets you share your live location with your desired contacts. As the days are passing, more and more messaging apps are introducing this feature. This is actually a very useful feature to have in a messaging app. You can choose to share your current location or live location up to a defined time limit for which the location will be shared with the selected contacts.
To start sharing your live location, simply open up the chat of the person with whom you like to share your live location -> click on the attachment option-> select location option and choose Live location on the next screen when prompted. Now just select the time limit and enable your GPS to start sharing your live location.
Final Note
Well, these were the best tricks of Telegram messenger that many of you might not know or haven't heard of. Go ahead and try out the above-mentioned tricks yourself and let us know which feature you like the most in the comment section. Such innovative yet simple features are the reason why Telegram is so popular compared to other instant messaging apps that are available on the internet.
In case if you have doubts regarding the above-mentioned Telegram Messenger tricks or know any other telegram tricks, then feel free to drop it down in the comment section below.