The best File Sharing Apps for Android: Transferring files from one device to another is always a hectic and time-consuming process, and there might be issues during the process of transfer if you rely on dubious apps. It doesn't matter if you're trying to share files from one Android device to another Android device, or to a tablet or computer, it is still going to consume a lot of time if you're dependent on the conventional methods of transferring data. The entire process might be tiresome, and at the same time, you have to make sure the data is being transferred securely without any restrictions.
Fortunately, there are a few apps in the Google Play Store that can help with transferring large files across devices without any issues. Now if you directly open up Play Store and start looking for data sharing apps, then chances are, you will find hundreds of options in the results which makes it difficult to choose. So, we've decided to handpick a bunch of best File Sharing Apps for Android from the Google Play Store and showcase them in the article.
Best File Sharing Apps For Android
So, before we dive into the list, it's essential to know the requirements of these file sharing apps for android. The first and foremost thing you have to do is install the app on both the sending and receiving devices for the transfer to be successful. Go ahead and pick any file sharing app that you like from the following list.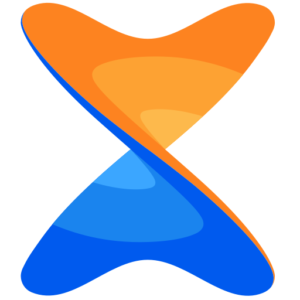 Xender is one of the fastest file-sharing apps in the entire Google Play Store. It helps you in sharing a variety of files such as Photos, Videos, Music, Documents, Apk files, etc. If you're looking for a reliable app that lets you transfer any kind of file, then Xender is probably the right choice of option. The best part about the Xender app is that it includes support for cross-platform file sharing, which means you will be able to share files from your Android device to a PC or vice versa.
There are absolutely no limitations or restrictions when it comes to the size of the data that you wish to share. Xender is suitable for moving a large number of files from one device to another in a short span of time. Go ahead and give it a try yourself!
2# Send Anywhere – File Sharing App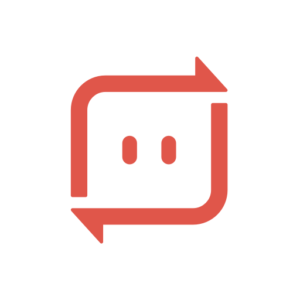 Send Anywhere is straightforward that lets you quickly transfer files across multiple devices without any additional setup or installation. You simply need to download and install the Send Anywhere app on both the devices and establish the connection. Once the devices are connected, you're free to transfer as many files as you want regardless of the size without any limits. The App does not force you to register or watch advertisements in order to transfer files across devices quickly.
Send Anywhere is very friendly in terms of user experience and comes with a smooth navigation system. The app is very lightweight and isn't resource hungry unlike other apps, and it works flawlessly on almost any Android device that is running on Android version 4.4 or higher.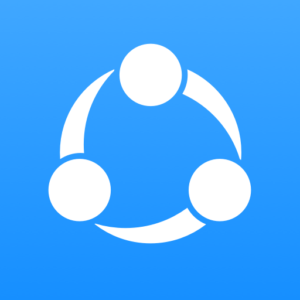 Share It is probably the fastest file sharing app in Google Play Store, the transfer speeds of the app can go shoot up to 20MB/s without compromising the quality during the process. With the help of Share It, you will be able to transfer almost all types of files, furthermore, you can also share the apps that are installed on your device. You simply need to select the installed app on your device and Share it will take off the rest. Apart from super-fast file sharing, you can also use the app as a video player for viewing videos of any format.
Moreover, you can also find your favorite and trending music in the app and start streaming it in high quality for free of cost. To put it in short, Share it is a multi-functional app with tons of excellent features to use. It's definitely a must-try app if you're looking for a file-sharing app that is fast and reliable.
4# Zapya – File Sharing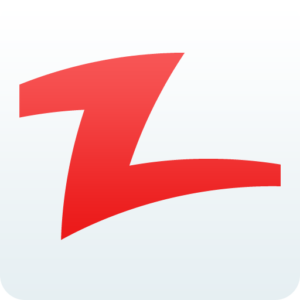 Zapya is another well-known app that falls under the category of File Sharing in the Google Play Store. The app has been downloaded by millions of users from all around the world and received positive ratings from the users. Similar to the previously mentioned app, Zapya also includes a bunch of additional functionalities such as games, online streaming of trending videos, etc. The interface and navigation system in the app is super friendly and easy to use, it wouldn't take much time for anyone to get familiar with the app and its features.
For offline file sharing, there's no better app than Zapya for smartphones running on Android OS. The transfer speeds of Zapya are decent, it takes only a couple of minutes to successfully transfer an HD quality movie from one device to another.
5# SuperBeam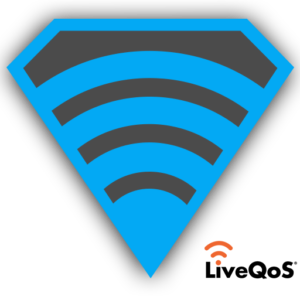 SuperBeam is the most preferred app when it comes to sharing files across devices using Wifi. The entire process of file sharing from one device to another with the help of SuperBeam is easy and convenient. Unlike other file sharing apps for android, the transfer of files is always successful and does not end up losing quality during the transfer process. You can also connect and start sharing files between two different devices simply by scanning the QR code. In addition to this, there's also an option to enter a manual key to quickly connect with other devices.
The name itself is enough to give you a brief idea about the transfer speeds of the App, nonetheless, it's a decent app with the minimalistic user interface. The App is small in terms of size and doesn't consume much space on your device if you're concerned about the storage.
Conclusion
Sharing files between multiple devices is definitely a troublesome process if you're using a media core service. We'd recommend our readers to try any of the above-mentioned file sharing apps for android to transfer a large number of files without having to worry about losing quality or security or anything else. Make sure to let us know your experience with the above-mentioned apps in the comment section below.