We all love to spend our free time playing our favorite video games on mobile devices. According to recent surveys, people do like to play different types of games to deal with boredom. Gacha Games are designed with the Gacha mechanics that let you try out your luck by playing with the real-virtual players of the world. In this article, we have listed the Best Gacha Games of 2020.
These New Gacha Games are basically the old-school RPGs where players will get to learn about the storyline of the game gradually while taking part in the various tournaments, short tasks, missions, and more.
Thankfully, we have plenty of such games available on both iOS and Android mobile platforms based on Gacha Mechanics. There are several reasons for the popularity of the Top Gacha Games in today's world. The most common cause is its virtual currency. You have to gain virtual currency to take part in the game and its tasks.
You are allowed to buy virtual currency by spending the real money through the game's in-game purchase section. You will be given different tasks throughout the game to earn more of the virtual currencies. These Gacha games offer addictive gameplay which is actually there to make you more productive.
Instead of playing racing games or other time-wasting games, you should start playing the games which can sharpen up your mind. After hours of research on the web, we have compiled the list of the Best Gacha Games of 2020 as per their popularity and ratings from the regular players.
Without further ado, let's get on to the list now and pick the suitable Gacha Games for our mobile devices. Here's the list to follow:
15 Best Gacha Games of 2020
Destiny Child
[su_divider top="no" anchor="." size="2″]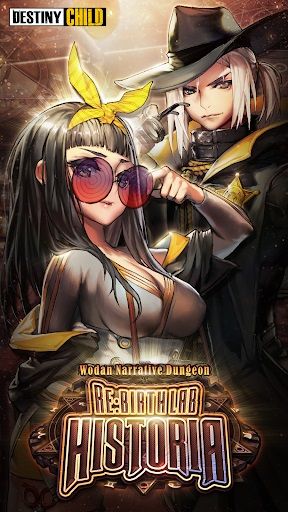 Destiny Child is a popular Role-Playing New Gacha game based on the Gacha Mechanics where users have to collect the different cards to level up their character and buying new things in the game.
The game serves intense gameplay which is not suitable for the beginners. With intense visual graphics, the game serves realistic gameplay. The characters of the game also look very practical. The player can achieve tons of costumes and transformations by playing the game more effectively.
Key Features:
Serves intense gameplay with stunning visuals and graphics
Realistic characters to play the game effectively
Collect and build a powerful army with compelling characters
Each character comes with a unique voice and story
Play with other real players of the world by joining the battle
Level up your character to defeat the boss in a World Battle
Download Destiny Child:
Disney Heroes: Battle Mode
[su_divider top="no" anchor="." size="2″]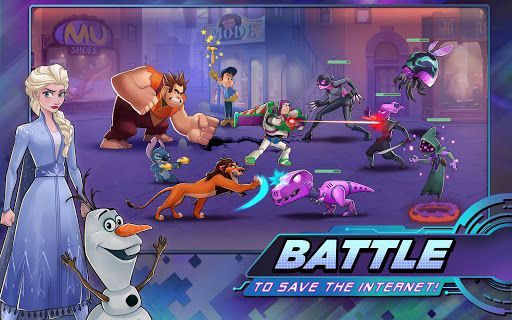 We all love the charming aspects of Disney. If you too are looking for a way to bring your favorite Disney Characters to Gacha Mechanics, then Disney Heroes: Battle Mode is the game you need to install on your mobile device.
This unique RPG game is all about battling up and conquering the game by playing the game as your favorite Disney Hero. What makes this game a unique one is it serves exciting gameplay with a detailed storyline. You will get addicted to the story, which inspires you to play it more beautifully.
Key Features:
Collect and battle with over 100+ Disney Characters
Team up with the real players to battle against the opponents
Upgrade yourself by completing the missions
Special missions will be given to achieve more from the game
Deal with the market to trade for chips and badges with in-game purchase
Download Disney Heroes: Battle Mode
Marvel Strike Force
[su_divider top="no" anchor="." size="2″]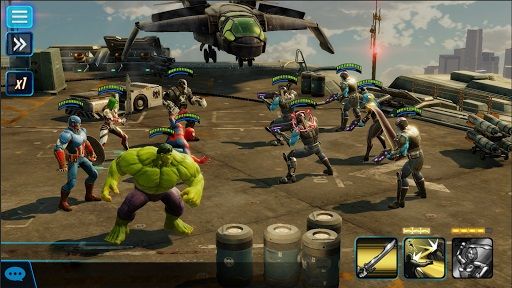 Marvel Strike Force Features Marvel's Characters to play the game with its intense gameplay. Marvel Strike Force is known as one of the best Role-Playing Games(RPG) which is available free of cost for both, Android and iOS mobile platforms.
The game serves an exciting story which is actually the gameplay to start with. Gradually, you will learn a lot about the game the purpose of battling against the enemies. You will get to battle up against the famous villains of the superhero characters.
Key Features:
Exciting gameplay with the real Marvel Character
Action-packed, intense gameplay
Play the game with real-players of the world
Recruit your strike force for the battle
Stunning high-end graphics with better visuals
Download Marvel Strike Force:
DC Legends: Battle for Justice
[su_divider top="no" anchor="." size="2″]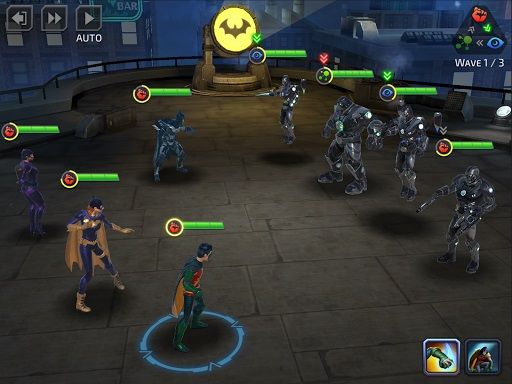 If you are fond of playing the Super Heroes game on your Android device, then you would be going to love this popular Gacha Game, DC Legends. The DC Legends: Battle for Justice is a new way to deal with the world with your powerful army.
Get a chance to play as your favorite superhero in the intense gameplay of the Battle for Justice game. You can customize the characters, can earn plenty of skins and powerful weapons as you go through the story of the game and completing the small missions.
Key Features:
Recruit Justice League Super Heroes Characters
Serves action-packed, intense gameplay
Assemble powerful heroes with new gears and skills
Customize your characters
Upgrade your character by completing levels and tasks
Trade-in with the game's in-game purchases
Download DC Legends: Battle for Justice
Brave Frontier – Best Gacha Games
[su_divider top="no" anchor="." size="2″]
Brave Frontier is undoubtedly the best action-packed Role-Playing game available on mobile platforms for free. This super stunning and high-end game is designed to meet your needs of playing the Gacha Mechanic game. The game has been upgraded recently with a new Dual Brave Burst mode.
The game is all about battling and conquering the stage. You will get to play from hundreds of different characters, each with exclusive power to thousands of real players from the world. Rich-graphics, intense gameplay and special storyline game are what makes the Brave Frontier game an award-winning RPG of the current era.
Key Features:
Stunning realistic graphics
Summon and expand your territories with new characters
Develop new leadership skills with effective strategies
Craft powerful items to battle up and conquer the stage
Special in-game section for trade-in things
Download Brave Frontier
Summoners War – RPG Game
[su_divider top="no" anchor="." size="2″]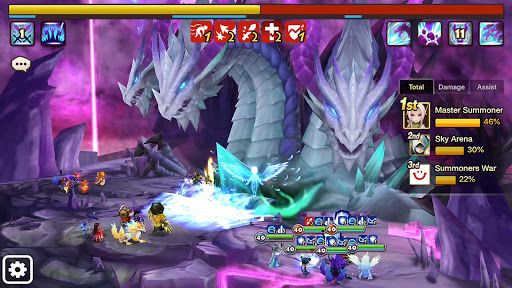 Summoners War is yet another popular old-school Role-Playing game that is there for free for both Android and iOS mobile platforms. The game has over 100 million downloads across the globe which itself shows the popularity of it.
You have to team up your army of skillful characters to battle up. Summon over 1000 different types of monsters to conquer the Sky arena. The game serves a realistic interface with unique visuals and compelling storyline gameplay.
Key Features:
Dive into the strategic gameplay
Vibrant visuals throughout the game
Decorate your village, battle other summoners and conquer the world
Five different attributes with over 1000 summoners
Supports real-time battles with three users at a time
In-game section to make your character more powerful
Download Summoners War
Epic Seven
[su_divider top="no" anchor="." size="2″]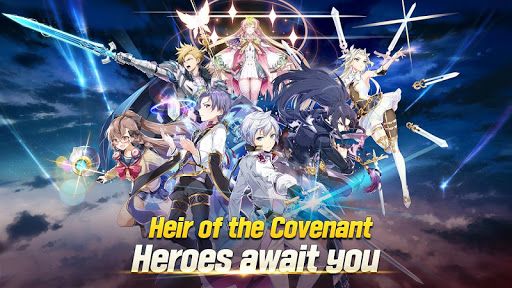 What makes the Epic Seven so much popular among mobile gamers is its fascinating storyline gameplay. The story of this game is quite engaging, which actually makes the entire game more exciting even for those who don't like to play such games. Epic Seven lets you dive into the new 7th world by forging your army to fight against them till the victory.
The mesmerizing animation of the Epic Seven game makes the gameplay more beautiful. 2D animated graphics offer rich visuals to explore the real world. You are playing the lead role in the game where you have to showcase your strategies to conquer the arena.
Key Features:
Exciting storyline gameplay
Special characters with unique power
Super-rich 2D animation graphics
Intense 3v3 battles
Online gameplay lets you battle against the world's players
Download Epic Seven  
Dragon Ball Z: Dokkan Battle
[su_divider top="no" anchor="." size="2″]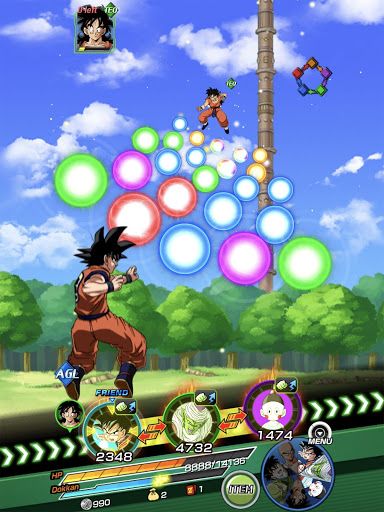 Unlike the other casual action games, the Dragon Ball Z's Dokkan Battle Edition serves an exciting puzzle-based action-packed gameplay. Beautiful 2D illustrated animations make this game visually rich and fascinating for the new players.
The Dokkan Battle edition is itself a unique game in the Dragon Ball Z's arena where players will have to solve the intense puzzles to conquer the world. You have to complete the given tasks to get an entry of the Dokkan World.
Key Features:
Simple yet addictive gameplay designed for everyone
Play at your place by making effective gaming strategies
Collect Ki Spheres to active superpowers
Plenty of popular DB Characters are available
Organize your dragon ball team and make the most of your free time
Download Dragon Ball Z: Dokkan Battle
Azur Lane
[su_divider top="no" anchor="." size="2″]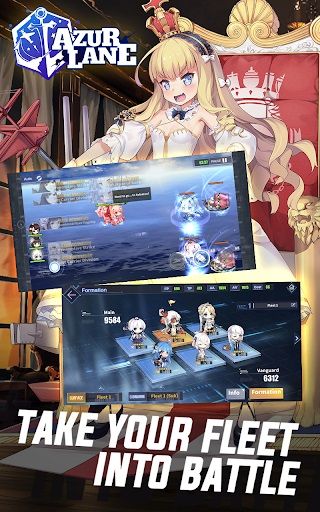 Azur Lane is a unique mix of RPG and 2D shooter game designed for the professionals. It's an anime game which serves intense gameplay for pro-gamers who like to spend hours of their time playing the games. With an exciting storyline, the game makes it more addictive.
The gameplay is not that hard, and it is effortless and playable by anyone. Building up the 2D slide-scroller which is the core part of the game. You have to organize ships in various locations and defeat the opponents. You will get to explore a variety of things which you have to collect to make yourself more powerful.
Key Features:
Beautifully designed gameplay with RPG and 2D Shooter genre
Simple gameplay designed for everyone
AI and manually controlled exciting gameplay
Build your fleet to conquer the world
In-game purchases to power up your character
Download Azur Lane
One Piece Bounty Rush
[su_divider top="no" anchor="." size="2″]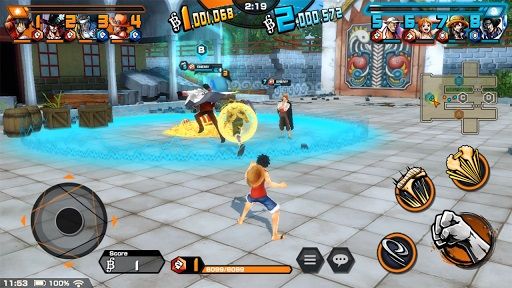 If you want to experience the best of Gacha Games, then One Piece Bounty Rush is the game you need at this moment. It's free to play a game designed for both Android and iOS mobile platforms. The game gives you realistic gaming experience with its rich-graphics.
It's a 3D Anime battle game full of action and realistic visual experience. It's a 4v4 multiplayer treasure looting action game full of special characters and exciting storylines.
Key Features:
Create the ultimate pirate crew to start your battle with
Start the game with the realistic pirate gang by flagging off your flag
Two teams with four players in the battleground
Collect more of the berry coins to conquer the victory
Download One Piece Bounty Rush
Langrisser Mobile – New Gacha Game
[su_divider top="no" anchor="." size="2″]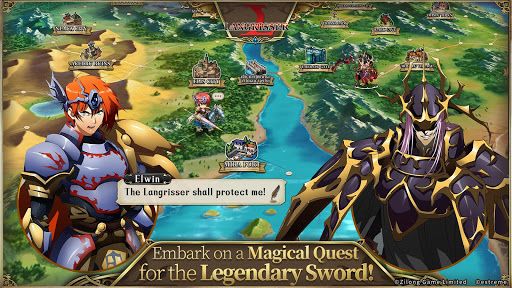 Langrisser Mobile is an addictive strategy game designed for productive minds. If you want to improve your productivity level, then Langrisser Mobile is the game you need to install. It's a free-to-play mobile game which is available for Android and iOS mobile platforms.
It serves beautiful graphics that make you feel like exploring the real world of battle. World-class artwork serves real-time PvP battles. The exciting storyline and powerful upgrades make the gameplay more addictive for professional games.
Key Features:
Chapter-wise gameplay with a beautiful storyline
Classic turn-based strategy battles
Upgrade your classes periodically
The stunning anime art style
Experience the realistic Japanese battles with Japanese actor's voiceover
300+ levels are there to spend hours of your time
Download Langrisser
Tales of Erin – Best RPG Game
[su_divider top="no" anchor="." size="2″]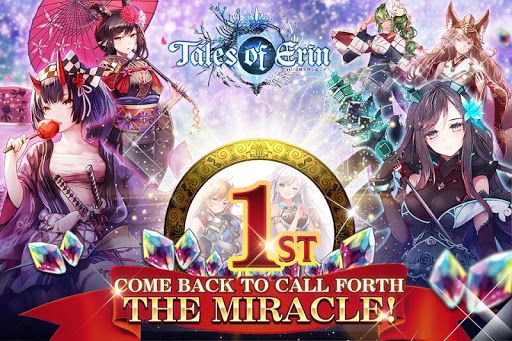 Tales of Erin is a Japanese orthodox Storytelling RPG game with massive popularity across the globe. It's a multi-genre game which is unique in its own way. You will get to explore the action with realistic adventure, beautiful characters, and more.
It serves high-quality content with 3D animations and rich graphics. The beautiful background music makes the game more realistic as the background music changes according to the scenes and the gameplay.
Key Features:
Intense battle graphics
Features original battlefields
Plenty of realistic characters
Summon five different types of legendary heroes
Realistic 3D animations with stunning background music
More than 80 unique playable heroes are there
Download Tales of Erin
Another Eden – Top Gacha Games
[su_divider top="no" anchor="." size="2″]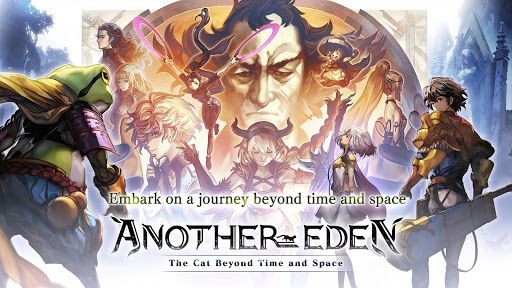 Another Eden The Cat Beyond the Time and Space lets you explore the real journey of time and space. It's an exciting role-playing game which serves the most realistic and intense gameplay.
The game combines many characters and gameplay from the popular titles into one place. You can explore all of these characters and new locations as a part of the game. Rich console-quality content of the game makes it more exciting for the RPG lovers.
Key Features:
Combines multiple gaming characters
Serves beautiful visuals
Immersive and rich console-quality contents
Epic storytelling gameplay
Over 60 tracks supported
Download Another Eden
The Alchemist Code
[su_divider top="no" anchor="." size="2″]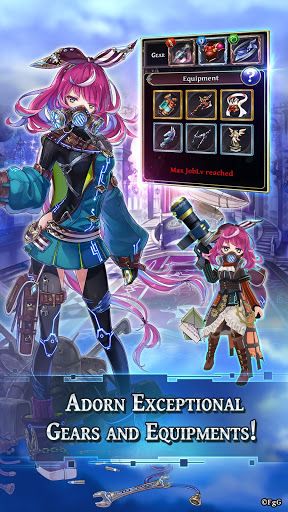 The Alchemist Code is a popular Japanese RPG with over a million players across the world. The game offers intense 3D animations with genuine tactical characters to explore the best of Japanese Storytelling.
Classic turn-based battle system designed for all types of players. Customize the battlefield by making new strategies. Show off your skills to win hearts and conquer the world of battle in your own style.
Key Features:
Class Grid-based movement
Stunning graphical interface
Over 50 beautifully designed characters
Unlock new abilities and outfits
Supports Multiplayer gaming
Download The Alchemist Code
Dragalia Lost
[su_divider top="no" anchor="." size="2″]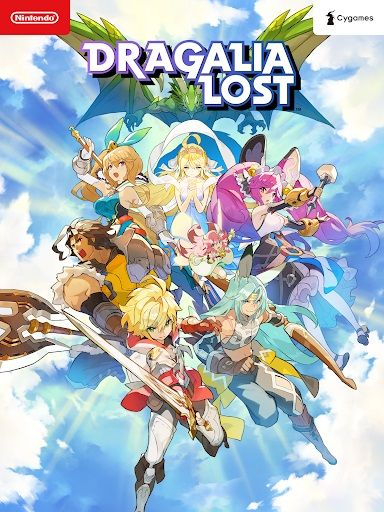 Dragalia Lost is a unique RPG available free-to-play for both, Android and iOS mobile owners. The game allows you to forge an army with humans and dragons to start an epic journey of battles.
It serves unique swipe-controlled action gameplay which is very innovative. The gameplay is playable by anyone with its super simple yet addictive gameplay. It helps over 60 voiced characters who are there to play the game the way you want.
Key Features:
Get to explore unique gameplay with humans and dragons
Features over 60 innovative characters
Forge an army with heroes, dragons and different allies
Beautiful background music
Supports multiple languages
Download Draglia Lost
Final Words: Gacha Games
[su_divider top="no" anchor="." size="2″]
That's all you need to know about the Best Gacha Games of 2020. All of the above-listed games are top-rated games with millions of their crazy fanboys across the globe. The above list contains free-to-play games based on Gacha Mechanics to offer you the same exciting gameplay as the original Gacha Game. Explore the list thoroughly and pick up the most suitable games for a respective Android or iOS device now!