If you are fond of playing Pokemon Games, then You must try out Universal Pokemon Randomizer. It provides your customizable pokemon gaming experience.
There were many randomizers that were released earlier but Universal Pokemon Randomizers lets you customize many more things than any other randomizer available in the market.
You may also like: Spotify Premium Apk
Features of Universal Pokemon Randomizer
Lets you utilize wild pokemon
Supports almost every pokemon Games available in the market.
Designed in a way that gives a unique experience of Gameplay.
Play without any limitations.
What thing can be Randomize using it?
Apart from Unique Gameplay Experience, Universal Pokemon Randomize many things such as:
The Starter Pokemon choices.
The Wild Pokemon you encounter in grass, caves and other places.
The Pokemon that Trainers use against you.
The base stats which define the potential of each Pokemon.
The elemental types of each Pokemon.
The abilities of each Pokemon, in games where they exist.
The moves that Pokemon learn by gaining levels.
The contents of each TM which can be taught to Pokemon to give them additional moves (HM moves are not changed to make sure you can still beat the game)
The ability of each Pokemon to learn each TM or HM move.
The "static" Pokemon which you either are given, fight on the overworld or are sold.
The names of trainers & the classes they belong in.
The moves taught by move tutors, for games within which they are significant enough.
Why choose Universal Pokemon Randomizer?
Support Every Game Series:- As it is universal which means it supports every pokemon game released in the US.
Create Same Random Games Repeatedly: As you know competition is the necessary part of Pokemon. Completing a random pokemon game could be a better experience. You can send your friends, a piece of text or file to make sure everyone has the exact same game with or without sending the entire ROM every time.
Tweaking the ROM: Randomizing your ROM using Universal Pokemon Randomizer means you can easily apply minor tweaks to make pokemon games more enjoyable. By tweaking the game, you can get powerful pokemon.
How to Use Universal Pokemon Randomizer?
Maybe it is your first time using this randomizer and you don't know how to use then read the below steps carefully. We'll be using this pokemon Randomizer in windows because windows OS has the ability to randomize generations six and seven by using the PK3DS randomizer.
Randomizing Generations One through Five
Randomizing pokemon games, You will need a ROM and any emulators installed on your Windows and Mac to play the game.
Download Universal Pokemon Game Randomizer
Download from official Website:
[su_button url="http://pokehacks.dabomstew.com/randomizer/downloads.php" background="#6d8b44″ color="#ffffff" size="4″ icon="icon: download"]Universal Pokemon Game Randomizer[/su_button]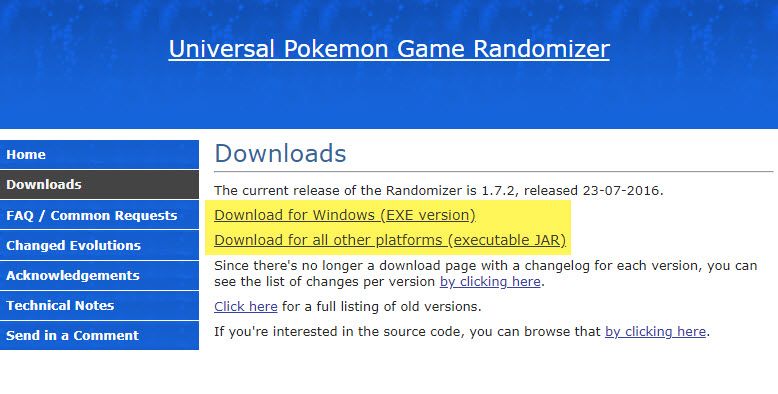 Now Extract the Downloaded .zip clicking the right mouse button and click on Extract (See Image for reference)
[su_note note_color="#6fc514″ text_color="#ffffff"]You need to download Java in order to install Randomizer[/su_note]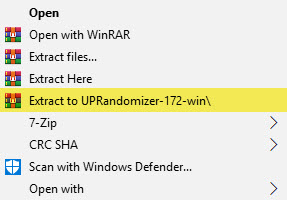 Now double click on Randomizer. Now Complete the installation.
[su_note note_color="#6fc514″ text_color="#ffffff"]I will refer to this guide to learn How to use Universal Pokemon Randomizer[/su_note]
Ending Note
Hope you have enough knowledge to Download this awesome Randomizer for Pokemon. If you don't know how to use this Pokemon Randomizer, I have also added a link to use it. Kindly refer to the above guide for using Randomizer. If you are not able to understand the guide, Let me know. I will update the article with a comprehensive Guide to use Universal Pokemon Randomizer.
If you liked it, kindly share the article with friends.